What is a Back Massager? (with pictures)
A back massager is a device used to massage and relieve tension in the muscles of the back and shoulders. Back massagers typically use rollers, heat, and vibration to massage muscles. They come in a few different designs for varying personal preferences, and many are very effective at relieving back pain.
The first and simplest back massager is simply a wand-type massager. This typically only uses vibration, and is designed to be long enough to easily reach the back without having to stretch. These have become somewhat less common with the invention of newer types of massagers.
The next type of back massager, which is quite popular, is designed to look like the seat of a chair, with padding under the legs and behind the back. It generally has straps to affix it securely onto a chair, turning any type of chair into a massage chair. This type of back massager generally features heat, vibration, and the use of multiple rollers that go up and down the spine and around the back to relax the entire back. Vibration, intensity, and speed can generally be adjusted with the press of a button.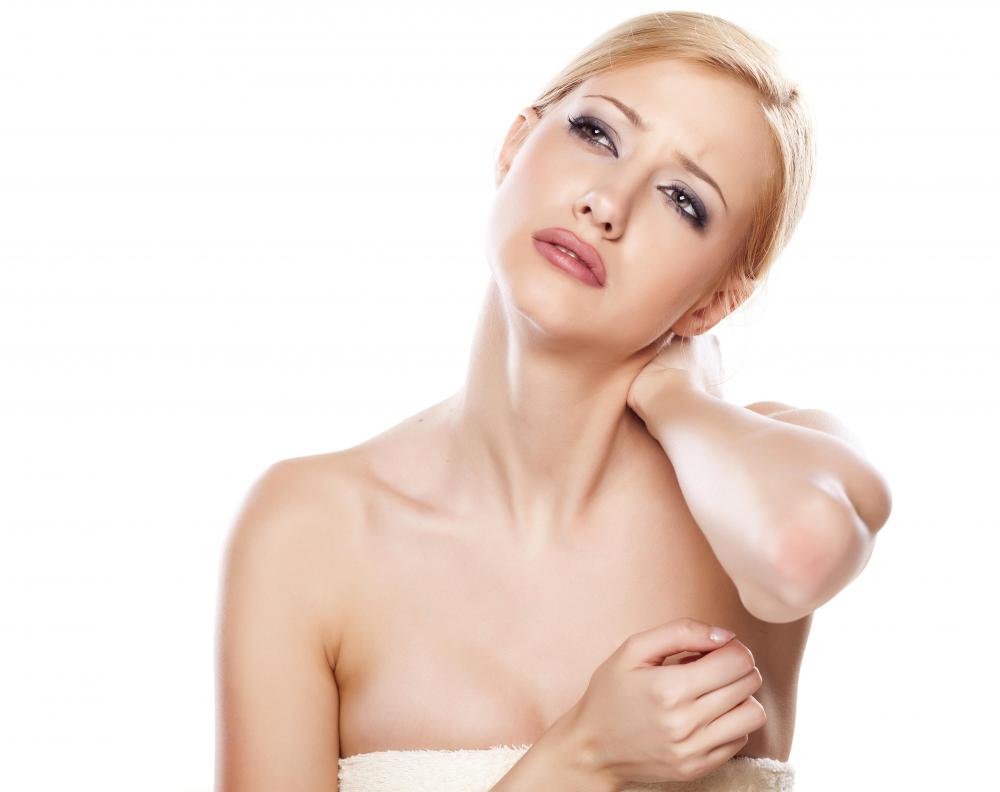 This type of back massager can be quite large, which is one reason why one might choose to purchase a scaled-down version. These back massagers come in lumbar versions, which are much smaller and tend to look like pillows. They rest against the lower back in any type of chair, and may also feature heat, vibration, and one or two rollers to target the tense muscles in the lower back. Another type of back massager is one designed for the shoulders and neck; sometimes referred to as a neck massager, these are shaped like C-collars that go around the neck and relax the muscles there and in the upper back.
These types of back massagers are generally covered with soft fabric, such as a plush fleece. Sometimes they are covered with leather or mesh, and usually come in black, but other colors may be available. These chair back massagers can be used at home or at work, and may be an excellent way to relieve stress and tension at the end of a long day, such as while watching television or reading. There are different designs available to suit different needs, and they vary in price depending on their included features; some may even include relaxing sounds. Most can be found in home stores, large discount stores, or online.
A back massager is a device that mimics a massage therapist's techniques.

Lower back tension might benefit from a lumbar massager that fits into a chair.

One type of back masssager is designed specifically for the shoulders and neck.