What Happens at Sexaholics Anonymous® Meetings?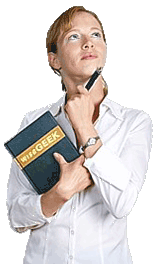 Sexaholics Anonymous® (SA®) is a group aimed at healing members of their sexual addictions. Problems experienced by members may include an addiction to lust, pornography or sexual intercourse, to name some of the common issues. Some people who attend Sexaholics Anonymous® meetings are simply related to people struggling with sexual compulsions and wish to understand what their loved one is going through. At the typical meeting, new members introduce themselves and might choose a sponsor. They then tend to join other members in sharing their experiences and following a 12-step program that is modified from Alcoholics Anonymous® (AA®).
Joining Sexaholics Anonymous® can be done by anyone who feels he or she has an addiction to a sexual behavior and wishes to stop, though family members of addicts also are welcome. While new members can attend as many Sexaholics Anonymous® meetings as they wish, they are advised to go to at least six meetings before deciding whether to continue, because it usually takes this long for them to feel comfortable enough to find the meetings beneficial. New members also are encouraged to get a sponsor, which is typically someone who has been helped by attending Sexaholics Anonymous® meetings. The role of the sponsor is to answer questions and encourage the new member to resist sexual compulsions and continue going to meetings regularly.
Most Sexaholics Anonymous® meetings start out with new members introducing themselves using only their first name. Many members choose to share their story during meetings, but no one is forced to because it is on a voluntary basis. During most Sexaholics Anonymous® meetings, a topic regarding sexual behavior is brought up by the group leader, and members can share their thoughts, past experiences and suggestions. Members who choose to speak can ask for feedback from the rest of the group or just ask others to listen and withhold any comments.
In general, the point of the Sexaholics Anonymous® program is not to analyze the underlying cause of the addiction but to find a solution using 12 steps. Many of the steps consist of members admitting to themselves, a higher power, and other people that they are powerless over their sexual compulsions. Members are then expected to acknowledge that a higher power can help them recover, as can making amends to anyone they have harmed through their addiction to sexual behavior. Taking personal inventory, continuing to look to a higher power for help and sharing their goals with other sexual addicts are also steps that members typically take on their way to recovery.
Woman holding a book