What Factors Affect Zopiclone Dosage? (with picture)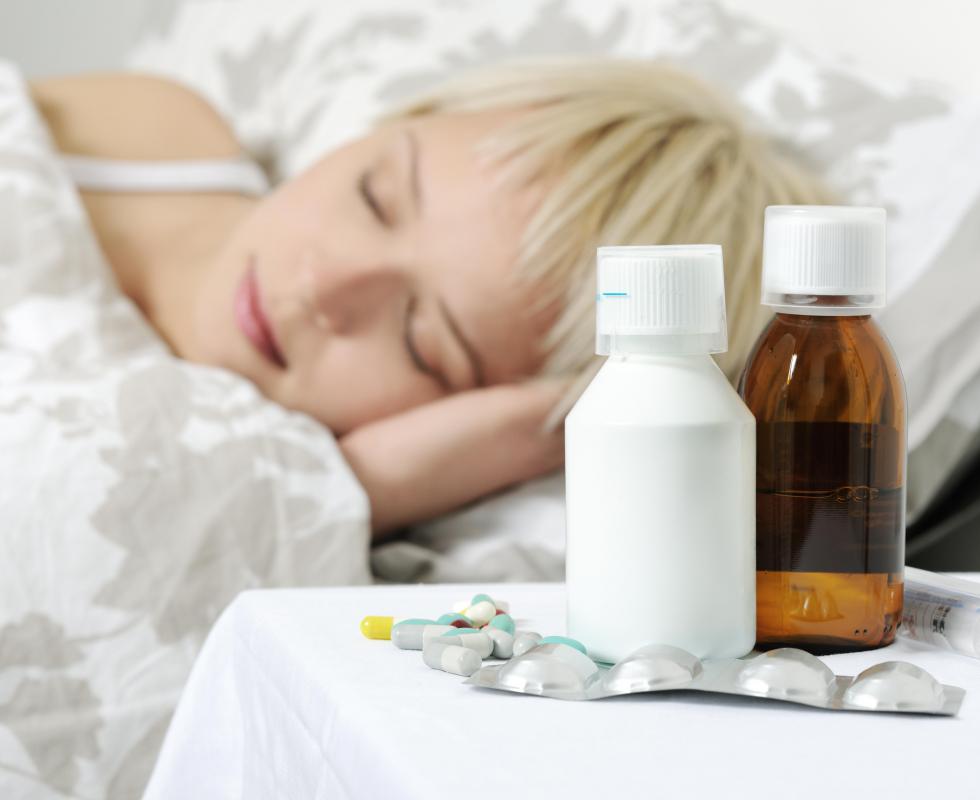 Zopiclone dosage depends on a patient's age and underlying medical conditions that might interact with the medication. This drug is a sleep aid patients may take as needed for insomnia for short periods of time. It is a central nervous system depressant that acts as a hypnotic to induce sleep. Recommendations on use can depend on the specifics of a patient's case. Patients who experience disruptive side effects on any dosage should discuss them with their care providers before deciding if they want to continue taking the medication.
Patients typically start on a low dose like 3.75 milligrams with the goal of finding the lowest possible dose where the drug is effective to reduce the risk of side effects. The dosage can be increased to five milligrams if the patient doesn't respond to the medication. The highest recommended dose for healthy adults is 7.5 milligrams, and this should be halved in older people. Zopiclone can cause balance problems and dizziness, which are a particular concern with older adults who may be at risk of falls.
Children require a carefully calculated zopiclone dosage, depending on their age and weight, to ensure that they receive an appropriate amount of medication. Adjustments may also be made to accommodate patients of any age with liver dysfunction, as they cannot eliminate the drug as quickly. Certain underlying conditions, like myasthenia gravis, can be a contraindication for any zopiclone dosage because the medication could cause complications.
Starting with a low zopiclone dosage can reduce the risk of side effects like memory loss, which can be associated with some hypnotic sleep aids. The drug is also only intended for short term use. Patients who continue to have trouble sleeping may have another medical issue which needs to be addressed. If someone needs to take a high dose for four or more weeks, the zopiclone dosage should be tapered down to reduce the risk of withdrawal symptoms.
Drugs in this class were originally believed to be less habit-forming than some earlier classes of sleep aids. Their performance in patients suggests that it is possible to form a dependence on zopiclone and other "Z drugs" like zolpidem. This concern has led care providers to recommend the drugs for short term use only. In nations where they are restricted to prescription use, doctors may not extend refills on prescriptions, to reduce the chance of taking the drug for an extended period of time.
Zopiclone is used as a sleep aid.