What Factors Affect Body Image in Women?
Body image in women is the mental image that women have of themselves, as well as how they feel about their body and any judgments they make. Many women battle with body image issues, which can have negative effects on their physical and mental health. Issues with body image can start in young girls and progress over the course of their lives. Young women seem to struggle the most with their body image and this is due to several factors.
Having a negative body image can mean that the woman dislikes her entire body or that specific parts of it make her unhappy. These negative feelings can relate to things like weight and thoughts of not being thin enough, to the size of specific features, such as breasts and facial features. Many negative feelings about body image in women can be traced to feelings of inadequacy. Compared to a perceived perfect or idealized body, the woman feels that her own body does not measure up.
The media and popular culture play huge roles in what women think is the perfect body and also in how they perceive themselves. Television, movies and magazines are full of pictures of thin, young women. These models and celebrities are seen to be the ideal for beauty, which is unrealistic for most people to achieve. Looking like the women seen in the media is not attainable for most women, and this leads to negative feelings about their own body. To feel desirable and confident, many women think that they have to look like models and celebrities.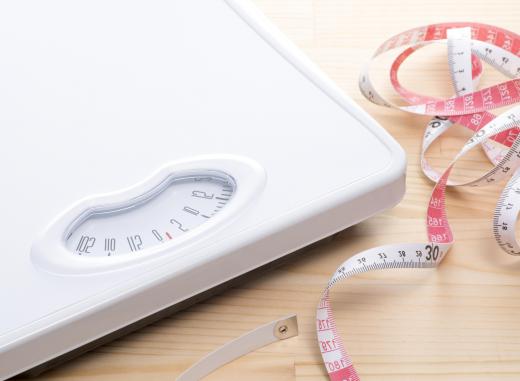 Body image in women can also be affected by the examples set by their parents, both mother and father. If one or both parents are preoccupied with weight and body image, then the woman learns to focus on this from a young age. This can lead to unhealthy diet and other practices due to the constant worry about having the perfect body. In addition, participating in certain sports and activities, such as gymnastics and modeling, can cause a negative body image in women due to the focus on being very thin or of a very low weight to be able to succeed in these activities.
Changes in body size and shape can also have a detrimental effect on body image in women. During puberty, women may not understand the changes happening within their body. Some girls and teens are embarrassed about how their bodies are developing and try to hide the fact from others. At the same time, other girls may feel that they are not maturing at the same rate as their friends and want to mature quicker. Both of these situations can lead to negative body image in women.
AS FEATURED ON:
AS FEATURED ON:






By: Igor Mojzes

Friends may affect body image in women.

By: kai

The media is often considered detrimental to the body image of women.

By: chaoss

Teen girls are very susceptible to the unrealistic standards set by thin models.

By: studiovespa

Having a negative body image can mean disliking one's entire body or just a part of his or her body.

By: michaeljung

Women often feel more compelled to stay fit in order to be attractive.

By: Dron

Women with body image issues may become too thin and have an unhealthy weight.