What Factors Affect a Sufficient Haloperidol Dose?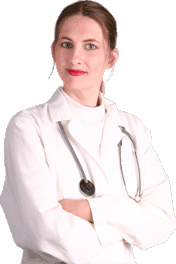 An appropriate haloperidol dose can depend on why the drug is being used and how well the patient responds to it. This antipsychotic medication can be helpful for patients with acute psychiatric symptoms as well as the long-term management of conditions like schizophrenia. It is available in both injectable and oral formats to suit different needs; one advantage of injectable forms is that they can be fast-acting, which may be helpful in a crisis situation.
This medication can be used for agitation, mania, psychosis, and delirium. In patients with a history of mental illness, or when mental illness is suspected, an initial haloperidol dose may be high to help bring severe symptoms under control. It may also be used in older adults with dementia, as well as agitated patients in intensive care, in which case the starting dose recommendation is much lower. Such patients can be at increased risk of dangerous side effects, and don't need high doses.
Patients with liver and kidney problems may need a haloperidol dose adjustment. The medication may not be safe for them, and is only recommended if they don't respond to other drugs or clearly would benefit from haloperidol therapy. They may be monitored while taking the medication for signs of complications like kidney dysfunction. If these issues do develop, a different medication can be considered to address the issue.
Age can be another factor. Young children typically need a smaller haloperidol dose because of their lower weight. Dosages can be calculated on the basis of weight for precise numbers to make sure the child's risk of complications is as low as possible. The dosage can be tapered up or down as the child responds to the medication to find the point at which it is most effective.
The ideal dose is the one the patient responds to. This can be highly variable between patients. Sometimes a low haloperidol dose is sufficient and the patient may remain stable in long term therapy on reasonably low doses. Other patients may need higher doses to control symptoms of mental illness or remain stable in hospital environments. Patients who have trouble adhering to treatment can also consider long-acting injectable doses, delivered once every four weeks.
Changes to the haloperidol dose can occur over time. Some patients may need adjustments, and a periodic evaluation with a medication management specialist may help people in long-term therapy maintain an appropriate dose. If complications like neurological side effects start to develop, it may be necessary to discontinue the medication.
Nurse