What Factors Affect a Sufficient Cefepime Dose?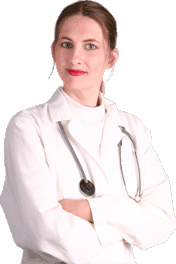 The sufficient cefepime dose will be decided by the prescribing doctor, taking a number of factors into consideration, including the severity of the infection and the infection being treated. Cefepime is only available as an injectable drug, which is given intravascularly or by intramuscular injection. It is available by prescription only in most countries and may be known by different trade names in different countries, according to manufacturer.
Cefepime belongs to the antibiotic class of drugs called cephalosporins and is called a fourth-generation cephalosporin, due to its broad spectrum of action against both Gram-positive and Gram-negative bacterial infections. It works by blocking bacterial wall synthesis and is used to treat severe infections of susceptible organisms such as infections of the urinary tract, respiratory tract, skin and abdomen. In some cases a sample will be taken from the patient, such as a sputum, blood or urine sample, which will be sent to the laboratory for culture and susceptibility testing.
The cefepime dose will be given by the nurse or doctor, usually on an in-patient basis, and usually given twice a day. In some cases, such as the treatment of febrile neutropenia, it may be given up to three times daily. The pediatric cefepime dose is calculated by the weight of the child being treated and the per kilogram dosing depends on the severity of the infection being treated. The cefepime dose may need to be reduced in patients with renal dysfunction.
The duration of treatment with cefepime also depends on the infection being treated and its severity. In most cases the drug will be given for seven to ten days. The full course of treatment must be completed, even if symptoms of the infection have resolved. Failure to complete a course of antibiotics may result in the development of resistance and difficulty treating any further infections which may occur.
Regardless of the cefepime dose prescribed, adverse effects may occur. These may include headache, dizziness, gastrointestinal side effects and skin rash. People who are allergic to penicillins may also be allergic to cephalosporins, so any allergies should be discussed with the prescribing doctor. Other underlying clinical conditions should also be discussed, as cefepime may be contraindicated in patients with some underlying conditions. Pregnancy, desired pregnancy and lactation should also be disclosed.
As with any medication, cefepime may interact with other medications. This includes homeopathic, over-the-counter and complementary medicines. The prescribing doctor should be told of any concomitant drugs being taken.
Nurse