What does a Wine Producer do?
A wine producer is a person or company that makes, bottles, distributes, or otherwise markets wine. The wine producer may grow his or her own grapes on site, but other wine producer outfits will purchase grapes from established vineyards and use them to make their own wines. Many different jobs fall under the wine production category, from vineyard attendants to marketing associates, as the process can be somewhat complex and time-consuming. Producers of wine can be larger companies that produce worldwide, or they may be smaller, local outfits that create and sell their products in one locality.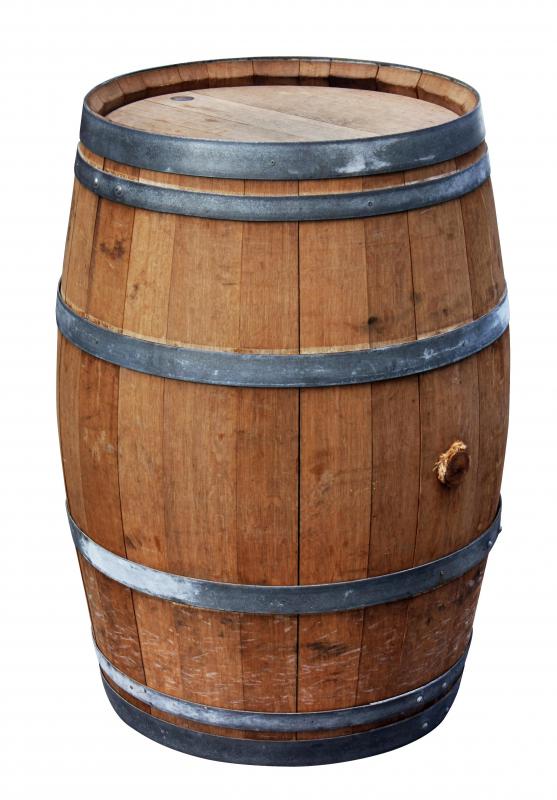 The process of making wine will be overseen by the wine producer. This may mean the producer is a manager of sorts, overseeing all parts of the process from growing the grapes to shipping the finished product. A wine producer who grows his or her own grapes will have the added responsibility of overseeing the planting, maintaining, and harvesting of the grapes, which is a monumental task in itself. The financial aspects of running such a business, from growing to selling, will also fall on the shoulders of the wine producer. He or she may have to fund both the growing operation and the winemaking operation, as well as the distribution outlets.
One of the more interesting jobs of a wine producer is coming up with the types of wine to be made. Some producers choose to go with more traditional types of wines made from one grape, while others choose to blend different grapes to make new and interesting flavors. This is a difficult process that requires a keen taste for wine as well as a superior knowledge of which grapes would work best together. In many cases, the process boils down to trial and error. A producer must also know how to age the wine and for how long to do so. Aging the wine allows the flavors to change and mature, and the aging process not only takes significant time but also significant space, as the barrels of wine must be stored in a large warehouse that is often temperature-controlled.
Marketing the wine is another job the producer must tackle. Branding the wines, labeling them, creating advertising methods for the wines, and so on will help the product to become commercially successful. The producer must find distribution channels, such as wine and liquor stores as well as Internet sites and other more modern distribution channels.
A vineyard.

A wine barrel.

Wine producers decide on what types of wines will be made.

Wine producers make, bottle, distribute and sell wine.