What Does a Construction Management Trainee Do?
A construction management trainee assists a project manager and other senior staff members with a wide variety of construction-related tasks. He may work out in the field on a project site or in a standard office setting. Construction management trainees handle everything from administrative and secretarial tasks to more advanced management responsibilities. They may also perform some technical work, including hands-on projects ranging from carpentry to cleanup. Their role as a trainee is designed to prepare these employees for a construction management career in a more senior role.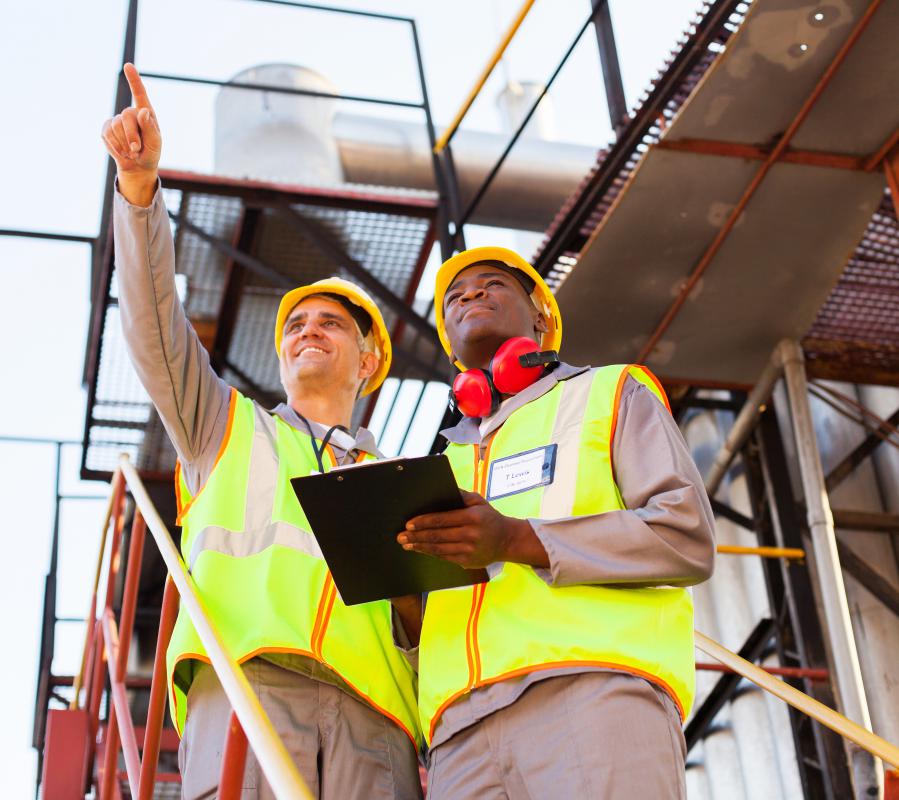 The construction management trainee often devotes a great deal of his time to administrative duties, which frees up senior staff to handle more complex tasks. He may prepare and review contracts, update the project budget, and draft letters and correspondence. The construction management trainee also attends meetings and tasks detailed notes that can be distributed to various members of the project team. He may act in a secretarial role, answering phones or greeting guests, while also monitoring communications in the form of faxes or mail. Trainees are generally responsible for basic filing and office organization on a construction site.
Some construction management trainees may also handle basic management tasks. This could involve ordering materials or scheduling contractors for various project tasks. Management responsibilities also include coordinating among the many subcontractors on the site, and helping to guide them when they have questions. A construction management trainee can even serve as a mediator when problems or disagreements arise between two or more trades, and help to determine the best way to resolve the issue based on the project scope.
Depending on his experience, a construction management trainee may be asked to handle more technical tasks than those related to management and administration. For example, he may be in charge of monitoring the progress of the job, and helping the contractors stick to a planned schedule. He could also oversee quality control, comparing the work to the written drawings and scope for the project and ensuring that they are in agreement. By spotting a potential error or conflict early, the trainee can help keep the project on track and minimize the costs associated with these types of issues.
Some construction management trainees are even responsible for more hands-on work. They may act as carpenters, handling small tasks that have not been assigned to other contractors. For example, trainees at general contracting firms may assist with building framing, door, and hardware installation, or even more complex tasks related to plumbing and mechanical work.