What Does a Chief Human Resources Officer Do?
The role of a chief human resources officer, otherwise known as the director, is to supervise specialty departments that comprise the overall department of human resources in a company. In order to appropriately supervise, he or she must have knowledge and expertise in all of the specialty areas. These areas consist of employment and placement, compensation and benefits, and employee assistance. Other areas involve training and development, labor relations, and an emerging area called international human resources.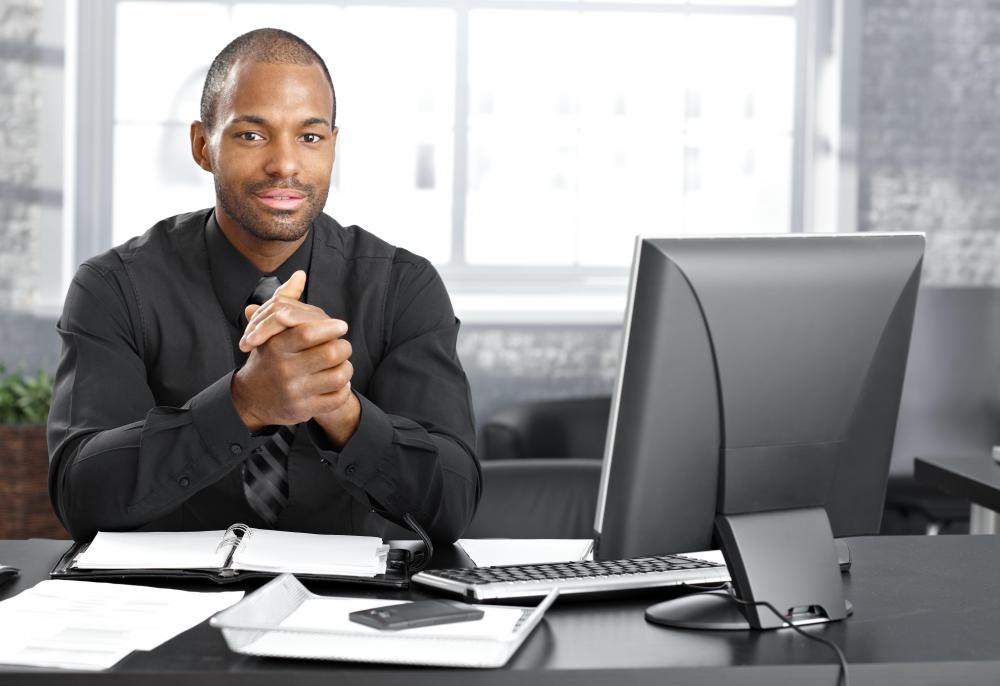 Members of a human resource department can be divided into what is known as generalists and specialists. A generalist is one who handles all areas relating to employees, while a specialist focuses on a specific area. Small companies will typically use one or two people in the capacity of generalists, while a large company will likely have several specialist departments under the broad supervision of the chief human resources officer.
The employment and placement area is involved in recruiting, hiring, and terminating employees. Recruiting specialists may travel to job fairs or college campuses to seek potential employees. They must be able to relay information to applicants about such areas as wages and job responsibilities. Interviewing specialists will seek to match the qualifications of job seekers with positions being offered by employers.
Another specialty area that a chief human resources officer will supervise is the area of compensation and benefits. This specialty manages such areas as pensions, position classifications, and pay rates. Compensation managers may conduct surveys to determine how their firm's salaries compare with other companies. Benefits managers have a wide range of duties relating to such areas as health benefits, savings plans, and profit sharing. This also encompasses the areas of disability insurance, accidental death insurance, and long-term care insurance.
A chief human resources officer's job description will involve overseeing the employee assistance area. This specialty is involved with the safety and wellness of workers. It is a broad area that addresses issues such as occupational hazards, first aid treatment, and recreation. Also included is transportation programs, child care, and employee suggestion practices. Counseling may be provided to assist employees with marital stress, financial difficulties, or emotional problems.
Training and development is still another specialty area that the chief human resources officer will supervise. This area is involved in developing training programs to improve employee skills and productivity. Business owners are becoming more aware that such practices give their company an advantage in acquiring and retaining qualified employees. Training not only involves skill enhancement, but leadership development as well.
Another area that the chief human resources officer may have to work with is the labor relations specialty, which deals with dispute resolution. This area also involves bargaining negotiations with labor unions. Other duties in this area are mediating and arbitrating agreements between labor and management.