What Does a Book Ghost Writer Do?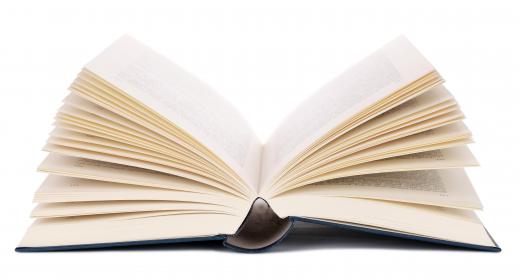 The job of a book ghost writer is to assist a client in producing a manuscript under the client's name. Depending on the client's particular needs, a ghost writer's involvement in the book writing process can be limited to editing or having responsibility for writing the entire book. Depending on the type of book a client wants written, a book ghost writer may have to adapt his or her writing style, spend large amounts of time with the client, and/or perform extensive background research.
No matter what they write, ghost writers are professional writers that advertise their services either independently or through agents. Some even work for corporations that require ghostwriters to generate content. For a book ghost writer, projects are always long-term and require one or more months to complete depending on a client's needs. Like with many professions, doing well on one project builds one reputation and can lead to a steady stream of work. At that point, a ghost writer can begin to pick and choose the assignments he or she would like to do.
Whether the book is fiction or non-fiction affects the job of a book ghost writer. In many cases, a well-known author of fiction will hire a ghost writer to write a book in his or her style. This job requires the ghost writer to become familiar with his or her client's writing by reading the client's previous novels/short stories. The client's role can vary greatly between providing a detailed plot outline and editing the work to having a hands off approach and allowing the ghost writer to create the full work on his or her own. The latter is rarely seen unless the author and ghost writer have a good working relationship.
For a nonfiction book ghost writer, the writing process can be fundamentally different. The least amount of work a ghost writer can expect is to edit a client's manuscript, most likely an autobiography. A nonfiction project becomes much more intensive when a public figure or celebrity hires a ghostwriter to write the entirety of his or her autobiography. As the client may have produced no notes or outline, personal interviews with the client and other individuals may be necessary to complete the manuscript. If the client is a political figure, preparing the manuscript may require extensive research into the client's previous writings and other primary/secondary sources; this research is necessary to find facts that support the points the client wishes to make.


By: Markus Mainka

Ghost writers help write manuscripts but receive no byline.

By: Eugenio Marongiu

Ghost writers can work in both fiction and nonfiction genres.

By: Pixsooz

Ghost writers can help authors double check facts.

By: Minerva Studio

For nonfiction, the least amount of work a ghostwriter can expect to do is to edit a client's manuscript.

By: michaeljung

Ghost writers are professional writers that advertise their services either independently or through agents.