What Do Marketing Recruiters Do?
Marketing recruiters match employment candidates with appropriate positions in marketing and sales departments. They typically work for staffing agencies and interface with both agency clients and talent. The work is similar to any other type of employment recruiting, except it focuses solely on the marketing industry. Staffing agencies that hire marketing recruiters often provide recruitment services in other professional areas, such as finance, accounting, legal, administration, and human resources.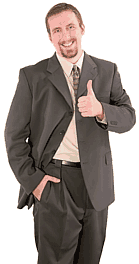 The main job function of marketing recruiters is to identify, evaluate, and acquire talented professionals who can be placed in openings with staffing agency clients. This entails developing two types of candidate pools. First, the recruiter is responsible for soliciting candidates from the ranks of experienced marketing professionals who are between jobs. He advertises a range of positions with all of the job hunting sources, works job fairs, and engages in any other activity that promotes interaction with qualified job seekers.
Head hunting produces the second pool of candidates. Marketing recruiters identify talented professionals who are currently employed and entice them to apply for a new position that offers greater benefits. It is basically a type of talent theft, though it is not illegal in any way. The activity has to be conducted with discretion, however, as most companies become tetchy at the prospect of losing trained staff and can try to retaliate against the recruiter, agency, or employee in undesirable ways.
Typical goals for the position include making a certain number of job candidate and head hunting calls a day. Contact requirements, especially in the case of cold calls made to employed professionals, are somewhat analogous to sales goals. The recruiter is expected to be persistent, independently motivated, and ingenious. Networking is a major part of the recruiter's daily activity and often determines his success in making meaningful contacts.
Recruiters are responsible for vetting the identified candidate's level of marketing and sales experience. Staffing agencies stand in place of direct contact with employers at the initial screening phase and are hired to conduct due diligence on the client's behalf. The recruiter conducts interviews, checks credentials and references, and makes an assessment of the appropriate placement for the candidate with the right client. This is key to the success of the staffing agency since agencies are often paid based upon successful placements that last a specific length of time.
Many staffing agencies expect a marketing recruiter to also work directly with clients. In this instance, he acts as a type of account management executive that is responsible for identifying client needs and meeting them. Some agencies take it a step further and require recruiters to find both talent and clients. A marketing recruiter with this level of responsibility is, in effect, running an agency within an agency.