What can I Expect from Entry Level Employment?
There are four different things that you can expect from entry level employment: skill building, personal growth, opportunities for advancement and ability to contribute to the organization. Entry level employment is a term used to describe the first position that you obtain within a specific industry or career path. On average, adults change careers seven times in their working lives. Entry level employment typically occurs when there is a shift between careers or at the very beginning of a career.
There are many opportunities to learn new skills from entry level employment positions. New technology, business processes and organizational structures are all new skills that challenge preconceived notions and encourage growth. Entry level jobs are typically task oriented, providing an opportunity to learn new technical skills or use skills learned in training programs.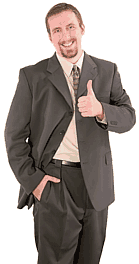 The biggest hurdle to career success is attitude. Frustration, anxiety, anger and irritation are all valid emotions that are typically experienced in entry level roles. How you choose to deal with these emotions defines your attitude, which permeates everything that you do. Learning how to accept a challenge is a very valuable use of time and will position you to take advantage of future opportunities.
There are more opportunities for career advancement from entry level positions than at any other level in an organization. Meet all the job requirements, every day. Be punctual, prepared, complete all tasks as efficiently as possible. Offer to help, take on new responsibilities and assist in projects. These small things add up and provide the path to career advancement.
The heart of every organization is the service to the customer. Learning how to provide the very best service is a skill required at all levels of an organization. The front-line staff has the greatest impact on a customer's impression of a company. To advance your career, provide excellent service that goes beyond the basic requirements on a consistent basis. This will help you develop a higher personal standard of service and allow your supervisor to provide you with an excellent reference letter.
Entry level opportunities can be exciting. Use your enthusiasm to perform the tasks of the job to the best of your abilities. Remember to learn as much as you can from your mistakes, and observe what is happening to people around you. If you have found a career stream that you enjoy, take additional classes. Focused, job-specific training and the experience gained in an entry level job are necessary to advance your career.
AS FEATURED ON:
AS FEATURED ON:






Businessman giving a thumbs-up