What Are Vegetable Muffins?
Vegetables muffins are any type of muffin which includes vegetables as a primary ingredient. Many kinds of vegetables can be used, and often more than one kind is included in individual versions. Vegetable muffins are often suggested as a subtle way to convince finicky eaters or children to consume vegetables.
Carrots and zucchini are two of the most popular vegetables used in vegetable muffins, perhaps because they have applications in other baked desserts. Other sweet vegetables, like sweet potatoes or peas, may be substituted. Garlic, onion, or spinach, as well as roasted red peppers, also appear in some versions. Fruit, such as mashed bananas, or fruit juice can be added to sweeten the muffins. Baby food is even used in some versions for the fruit or the vegetable requirements.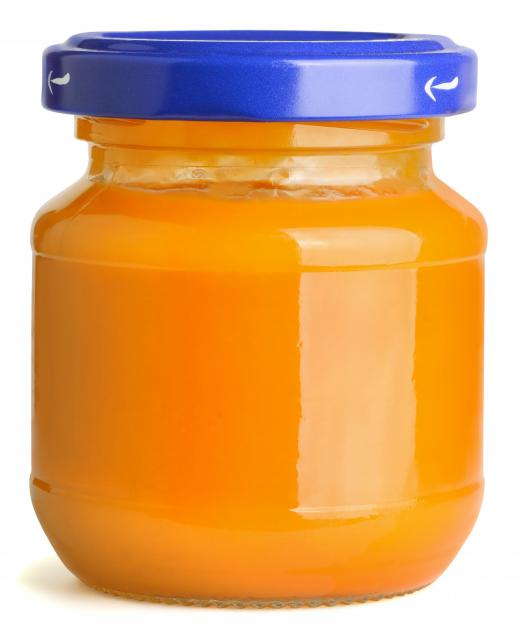 In addition to the vegetables, typical muffin ingredients are also necessary to create vegetable muffins. Flour, eggs, and milk all are included. Baking soda, baking powder, or both are essential to make the muffins rise. Sugar, along with olive oil, is included in most versions, and sometimes cornmeal will be added. Grated cheese is also a frequent addition.
Depending on the version, a variety of additional seasonings may be added. Spices will either complement the vegetable selection or the baked good. Sweet spices or liquids, such as cinnamon and honey, can be chosen to bring out the sweet flavor of the muffin. Other spices, like oregano and basil, can be chosen to accentuate the vegetable portion. Salt, and sometimes pepper, is normally included whether or not the spices are sweet.
To make vegetables muffins, the vegetables are usually shredded and combined with the cheese. They may be cooked in butter or oil before being combined, or they can be left raw. Any dry ingredients are whisked or sifted together in a separate bowl, and the wet ingredients are combined in a third bowl. Depending on the version, the vegetables are combined with either the wet or the dry ingredients before the wet and dry are mixed together themselves. Once everything is mixed, the batter can be placed into greased or paper cup-lined muffin forms.
Once the batter is in the forms, grated cheese can be sprinkled on top of the uncooked muffins. Vegetable muffins usually cook for about 20 minutes and should be cooled briefly in the pan before being handled. They are best when served fresh and warm, but they can be frozen for later use.
AS FEATURED ON:
AS FEATURED ON:






By: Coprid

Baby food, which can be used in vegetable muffins.

By: PhotoSG

Many vegetables can be combined when making muffins.

By: PhotoSG

Vegetables are the primary ingredient in vegetable muffins.

By: Bert Folsom

Baking soda is often used in vegetable muffin recipes.

By: Berna Şafoğlu

Carrot muffins are a popular vegetable muffin.