What Are Theme Park Packages?
Theme park packages are usually vacation deals that have been put together to offer savings for patrons. These might include hotel, airfare, and entrance fees, as well as vouchers for things such as food and drink, all at one pre-determined price. Some may be obtained directly from the park while others are generally reserved through a travel agency. Theme park packages might also be offered for specific attractions or events within the facility so it is generally best for travelers to review all of their options before booking.
Many times the cost of travel, accommodations, and entrance fees are very expensive for travelers. Food, special events, and transportation within the facility all add to the overall cost. Several companies have decided to offer theme park packages as a way to attract vacationers by offering discounts on these products and services. The offers vary amongst locations and might include free food, discounted airfare, or inclusion in special events.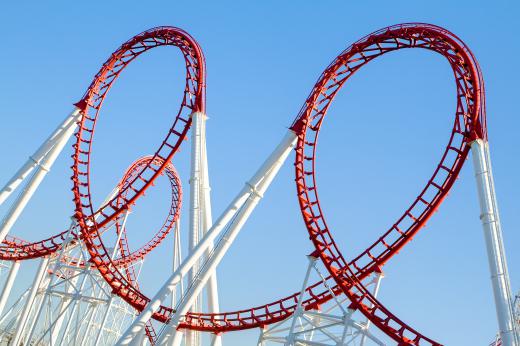 Sometimes theme park packages are not meant to be used for extended vacations, but for day trips. Many locations do not offer lodging or other extended stay services. Despite this fact, discounts might be offered on food or admittance to encourage people to visit. This is often done to attract local patrons to an amusement park.
Theme park packages can usually be obtained from a variety of places. Travel agencies generally offer them, as well as the vacation locations themselves. Reviews of agencies that offer these are often available and might help someone make the best purchasing decision based on price, customer service, and availability. Sometimes amusement parks team up with companies such as snack vendors to offer discounted or free admission in exchange for purchase of a product.
It is usually important for consumers to examine each offer before purchasing to ensure they are not paying for things they are less likely to use. Comparing the options offered by a number of facilities might also be a good idea. This may allow individuals to find one that includes the activities and items they would likely use during their trip.
While it may be possible for individuals to find better pricing by combining several different options from a variety of locations, they should generally ensure the savings are worth the extra work. A number of vacation vendors might offer specials in their specific businesses such as hotels, rental cars, or facility entry fees. Ensuring no hidden fees are present might be another good idea for individuals to consider before purchasing theme park packages.
AS FEATURED ON:
AS FEATURED ON:






A roller coaster in a theme park.