What are the Side Effects of Enalapril?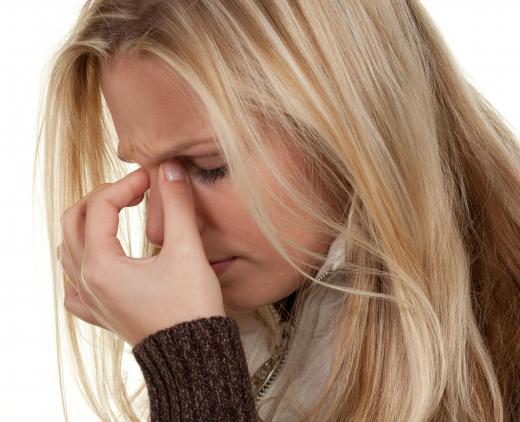 Side effects of enalapril include cough, diarrhea, dizziness. Drowsiness, vomiting and dry mouth can also occur. In addition, a person taking the medication might experience headache, nausea, loss of appetite and rash. Severe side effects include allergic reaction, body ache, difficulty breathing or swallowing and fainting. Other serious side effects of enalapril are increased or decreased urination, infection, lightheadedness and swelling; in some cases, kidney or liver problems can occur.
When a person experiences serious side effects, he or she should seek a doctor immediately. This is also the case if side effects that are not normally deemed serious become persistent or worsen over time. Some side effects of enalapril, such as diarrhea and vomiting, can cause a person to become dehydrated. Sweating heavily can also cause dehydration. Not drinking enough water to alleviate this issue can lead to lightheadedness and fainting, which can then cause low blood pressure or kidney failure.
It is important that pre-existing medical conditions, other medications and lifestyle choices be disclosed to a doctor before taking enalapril. Side effects of enalapril can be affected by any of these factors. For example, side effects can be increased by the consumption of alcohol. Since alcohol can also contribute to further lowering blood pressure, it is recommended that a person taking enalapril avoid drinking it. In addition, since enalapril can be prescribed to be used alone or in combination with other medications, a person might experience slight variances in side effects.
Women who are pregnant or breastfeeding should not take enalapril. The medication can cause birth defects or additional harm to an unborn baby. A nursing baby can also be harmed by enalapril since the drug can be transferred through breast milk. When taking the medication, it is important that a woman make use of an effective form of birth control to prevent pregnancy. If she does become pregnant, she should stop taking the medication immediately and consult a doctor.
Despite the side effects, enalapril is prescribed for a reason. The medication is an angiotensin-converting enzyme (ACE) inhibitor used to treat high blood pressure, congestive heart failure and diabetic kidney problems. In addition, it can also be prescribed after a heart attack. ACE inhibitors work by relaxing and widening blood vessels, allowing for better blood flow. By doing this, blood pressure is reduced and the heart becomes more efficient at pumping blood.


By: Picture-Factory

One possible side effect is a headache.

By: Lisa F. Young

A cough can be a side effect of enalpril.

By: JPC-PROD

Dizziness can be caused by enalapril.