What Are the Pros and Cons of Tailored Car Mats?
Though they are higher in price and are not always made to specific sizing, tailored car mats are often constructed of better materials than factory installed mats, and are equipped with added features. After-market improvements include anti-skid measures, heel pads, and stain guard for easy cleaning. These accessories can be purchased through Internet ordering, and at local automotive stores.
Tailored car mats are designed to fit into the footwells of a car in both the driver and passenger seating areas. Mats may also be purchased to additionally line the trunk or boot section of the vehicle. These items are typically sold according to the manufacturer of the car, as well as the make and model year. For example, mats designed to fit into a 2010 Ford Fusion will be sized differently than those made to fit a 2005 Toyota Camry.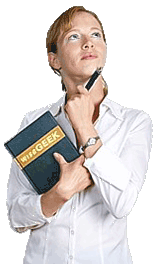 These after market tailored car mats are often made from a higher quality of fabric than those which are sold initially with the car, and are equipped with anti-skid backing and heel pads to increase the life of the mat. The pile and tuftedness of the carpeting may be thicker and more durable, making the mats plush in texture and easy to clean. Stain protection can be added to most carpeted mat surfaces, if not already included in the original design. This type of spray on fabric barrier increases the mat's ability to repel and resist water, while making it easy to wipe off dirt and other debris.
Some mat designs are also available in carpeting and rubber combinations, solid rubber, or as rubber overlays. This type of tailored mat, which can be wiped clean with a damp cloth, protects the interior in vehicles that may be used for construction or farm husbandry from the dirt, soil, and dust that gets tracked in on the shoes. Clear overlays may be used with the car's original factory mats for owners who prefer the matching colors and manufacturer's logo.
A wide variety of personalization options exist for tailored car mats. Designs may be printed or embroidered into the carpet weaving that are specific to the car owner's favorite sports team, television show, school alma mater, or nickname. These mats tend to exceed standard mats in price, and are often only available in a select number of sizes designed to fit most vehicles universally. Sizing may also be dependent on the car's design class, such as compact, SUV, or truck. Anti-skid backing can be added to personalized mats after purchase if necessary.
AS FEATURED ON:
AS FEATURED ON:






Woman holding a book