What Are the Pros and Cons of Pension Selling?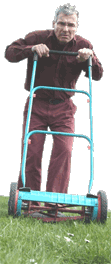 Pension selling is a strategy that involves choosing to work with a buyer to sell the balance in a pension fund in order to receive a lump sum payment now rather than later. The buyer tenders the payment and then lays claim to the proceeds in the pension once they are released by the plan provider. There are a number of reasons why people will sell pension benefits, with the need to settle immediate expenses being one of the most common. While there are instances in which pension selling can be beneficial, there are also potential drawbacks to consider.
One benefit of pension selling is the ability to obtain cash that can be used to settle pressing expenses. People sometimes sell pensions as a means of paying off pressing medical bills or to prevent a foreclosure on a home. In these situations, the ability to sell the pension means correcting dire financial circumstances that pose an immediate threat and allow the individual to reverse a financial setback and hopefully move on to better economic times.
Another benefit associated with pension selling is the ability to rearrange assets in order to earn a higher return. For example, if the balance in the pension plan is averaging earnings of 5% each year and the pensioner can get into an investment that has real promise of earning more along the lines of 10% annually for a number of years, selling the pension and using the money for that new investment opportunity just makes sense. In the long run, the pensioner is able to create a larger nest egg that provides additional security during the retirement years.
While there are potential benefits to pension selling, it is important to consider the down side of this type of financial decision. When it comes to using the proceeds for debt reduction, the pensioner would do well to make changes in his or her lifestyle that minimize the chances of getting into a similar situation a second time. Failure to do so means that not only could another financial setback completely undermine his or her credit, but there are little to no reserves set aside for retirement. For this reason, it is often a good idea to consider all possible solutions to the current financial crisis before opting to sell a pension.
Another factor to consider is that if the funds obtained from the pension selling are invested and those investments do not produce returns as anticipated, the pensioner may be left with much less in the way of resources for retirement. Unless the investment in mind has an exceedingly strong chance of becoming a success, it may be better to leave the pension fund as is, and find some other way to buy into that investment opportunity. Doing so will mean that even if money is ultimately lost on the investment, the pension fund is still intact and all financial security has not been lost.


Man mowing the grass