What Are the Medicinal Uses of False Unicorn Root?
False unicorn root is an herbal supplement that has traditionally been used to treat female reproductive problems, indigestion, and erectile dysfunction. This herb may also be used to increase appetite, ease the pain of headaches, or aid in the treatment of depression. As a natural diuretic, false unicorn root may help to rid the body of excess fluid and promote overall kidney health. The use of this herb may not be recommended for those who are taking certain medications or who have some underlying medical concerns. Before beginning treatment with false unicorn root, a doctor should be consulted to ensure safety in an individual situation.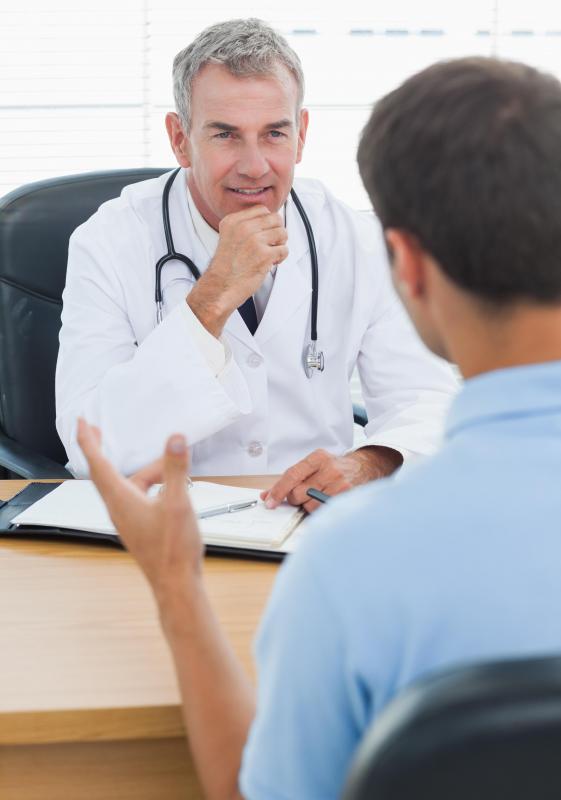 The primary use of false unicorn root is to prevent or treat a variety of female reproductive disorders. This herb may help to promote menstruation in women who do not have a regular monthly period. Menopausal symptoms such as hot flashes, mood swings, and night sweats may be alleviated by taking this supplement. Menstrual cramps, morning sickness, and low libido are also commonly treated with false unicorn root. It is believed that this herb may help to prevent miscarriage, although pregnant women should check with a doctor before use.
Some studies have indicated that the regular use of this supplement may help to treat infertility issues in both males and females. Men who have erectile dysfunction may benefit from the use of a false unicorn root supplement. This herb is reported to have natural diuretic properties and may help the kidneys eliminate excess fluid and waste materials from the body.
Those who suffer from digestive disturbances such as indigestion or poor appetite may notice a reduction of symptoms when using this dietary supplement. Historically, this herb has also been used to help eliminate intestinal parasites from the body. Several other types of gastrointestinal problems may be eased by using this supplement, although it is wise to obtain an accurate diagnosis from a doctor before self-treating with an herbal remedy.
Many people are able to use false unicorn root supplements without experiencing any negative side effects. When side effects do occur, they are usually mild and may include nausea, vomiting, or allergic reactions. Any bothersome symptoms that begin after using a product containing false unicorn root should be reported to a doctor for further medical evaluation. Certain medications may not work properly when combined with this herb, so it is important to check with a doctor or other medical professional before adding this supplement to an overall treatment program.
False unicorn root may be used to treat female reproductive problems.

False unicorn root may be helpful for erectile dysfunction, but a doctor should be consulted before use.