What are the Effects of Lead Poisoning?
The effects of lead poisoning can vary depending on whether the poisoning is acute or chronic and whether it is a child or in adult who has been poisoned. Acute lead poisoning can result in muscle weakness, shock, and kidney problems, while those who suffer from chronic poisoning may develop a pallor, ongoing gastrointestinal problems, and neurological disorders. In children, the effects can be especially severe, as the lead can impair a child's developing nervous system. Children who suffer from lead poisoning may develop significant developmental and cognitive delays. Affected individuals may experience a variety of symptoms in multiple bodily systems.
Lead poisoning, sometimes known as plumbism or saturnism, can occur when an individual has been exposed to lead. Lead exposure occurs in a variety of contexts. Some people are exposed to it because they live or work near industrial sites that regularly processe lead, while others are exposed to the element in their water supply or even because they live in homes that contain lead paint. In cases where an individual is in regular contact with lead because of environmental contamination, symptoms of chronic lead poisoning may develop. Children who have been exposed to it may develop cerebral palsy or digestive problems and may have difficulty with both their conduct and academic performance in school. Adults can likewise develop digestive issues and cognitive problems and may find that lead poisoning contributes to reproductive dysfunction, including infertility and risk of miscarriage.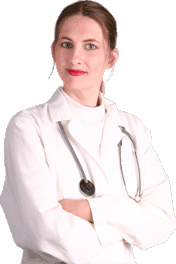 Other long-term effects of lead poisoning include damage to the heart and kidneys. As lead exposure affects a person's overall health, treatment must not only address the need to remove the lead from the patient's system, but also manage the conditions caused by the lead. Chelation therapy is often recommended to treat the effects of lead poisoning, but is not suited to all victims. Individuals who have been diagnosed with poisoning are usually instructed to remove all sources of lead in their environment to prevent further poisoning.
As the effects of lead poisoning can have devastating effects on the health of both adults and children, many public health agencies are now committed to educating the public about the dangers of lead. For example, landlords in many places are now required to warn tenants about the possibility of lead paint in older buildings. Public health agencies also provide information to individuals and businesses as to proper ways of removing lead from homes and buildings, as there have been cases in which removal efforts have resulted in the poisoning of removal workers. Individuals who are concerned about lead in their homes should contact the pertinent public health or environmental agencies in their area for information on detecting lead and safe ways of facilitating its removal.
AS FEATURED ON:
AS FEATURED ON:






Nurse