What are the Different Uses for Steel Fencing?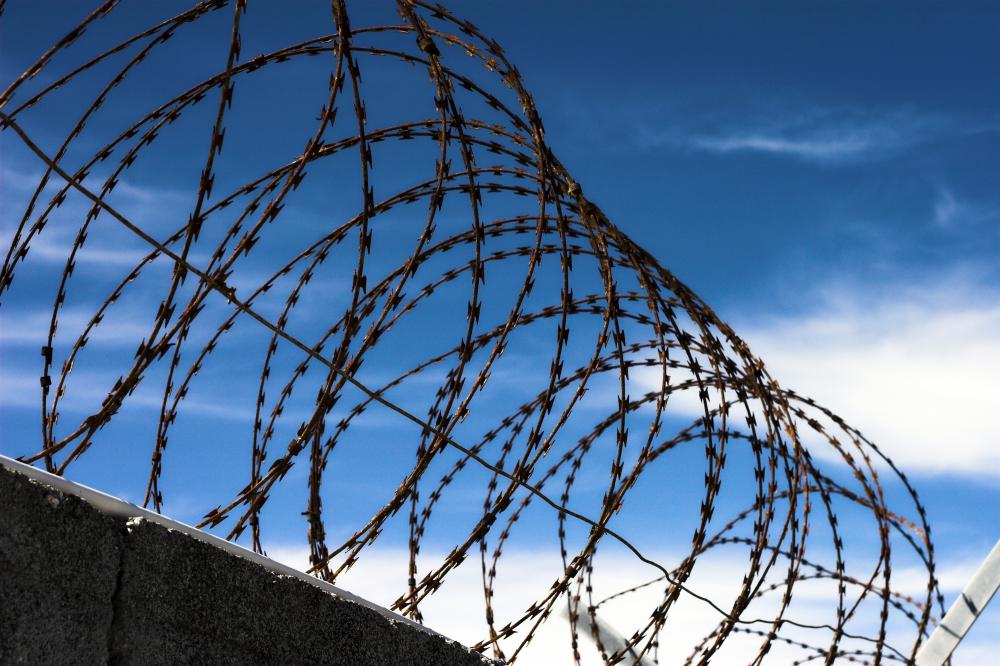 The most common type of steel fencing is galvanized steel fencing, though it is not the only type of fencing made of steel that is commonly used. Steel fence panels are often used as pool enclosures, playground enclosures, and even enclosures at businesses, sporting events, and more. The steel fencing panels can be coated with PVC to add both a bright color and waterproofing to prevent rust and corrosion. Chain link fencing can be used for security as well as simple perimeter fencing; chain link fencing is commonly used because it can easily be formed into other shapes such as baseball backstops, cages, and even pens or enclosures at prisons or on farms.
Welded wire steel fencing is a lightweight and affordable type of fencing commonly used for garden fencing, construction sites, and when made from heavier gauge wire, even security fencing. Such fences are made from steel wires, the gauge of which can vary depending on the builder's needs; the wires are usually laid out in a grid and welded together, then welded to a steel post. The wires can also be laid out in a different pattern to accommodate a certain aesthetic. The strength of the fencing depends on the gauge of the wire as well as the gauge of the posts or framing to which the wire will be welded.
Galvanized steel fencing can come in the form of chain link fence or other steel fencing designs. Galvanization is the process of coating the steel with another chemical or material to prevent rust and corrosion. In most cases, steel is galvanized with zinc, which will coat over the steel should a break occur. That way, the area of the break will not be susceptible to rusting or corrosion. Chain link fences are generally made from galvanized steel, though less expensive and lower quality chain link fencing may be galvanized with another material such as aluminum. Many builders choose chain link fencing because it is relatively inexpensive and quite versatile.
Fence panels made of steel can also be galvanized. Such panels come in a wide array of shapes, sizes, and styles, and they are galvanized for the same reasons as chain link fencing. Steel fence panels can provide strength and security as well as a visually pleasing aesthetic — an area in which chain link fencing is often derided. While not quite as versatile and easy to install as chain link fencing, steel fence panels offer an attractive alternative to other security and decorative fencing options.
By: tholi75

Chain link fencing featuring barbed wire is a popular choice for prisons.

By: alephcomo1

A fence is galvanized when the steel used to make the parts of the fence is put through a process called galvanization, in which a protective coating is affixed to the steel through a chemical process.