What are the Different Types of Workers' Compensation Exemptions?
State laws govern most workers' compensation programs and, as a result, the laws regarding workers' compensation exemptions, claims and eligibility vary from one state to another. While employers typically must provide workers' compensation coverage for their employees in case they are injured while working, some employees qualify for workers' compensation exemptions under state law. Some of the most common workers' compensation exemptions involve officers or directors of registered corporations, sole proprietors, small businesses employing a minimal number of employees, domestic household employees, independent contractors, employees such as salespeople or real estate brokers who work solely on commission, and employees who are covered by federal workers' compensation programs.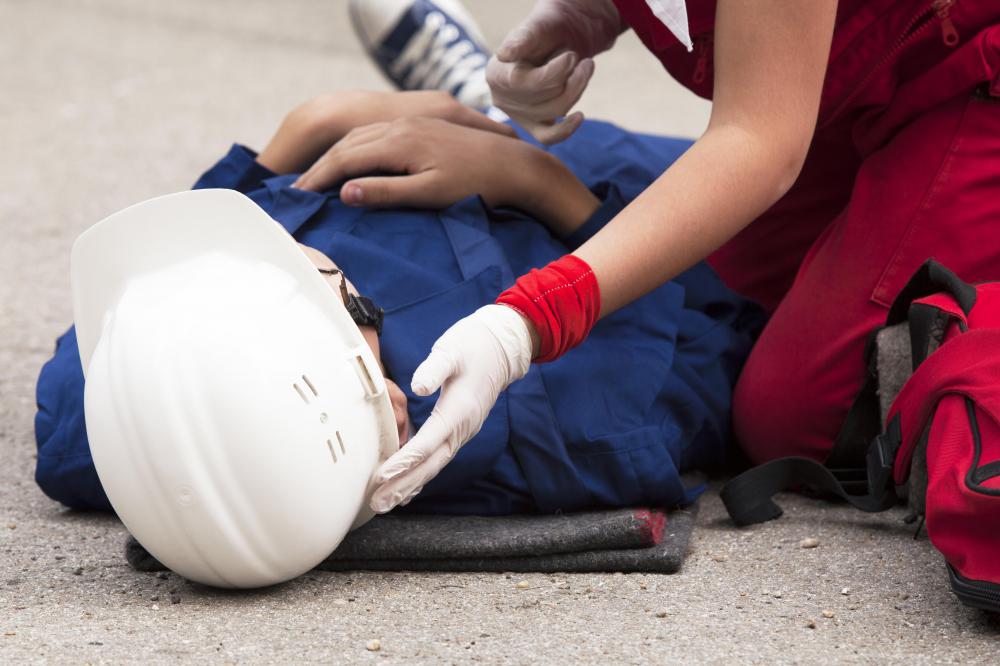 Many states provide some sort of exemption for small businesses and family-owned companies. This type of business often will qualify for an exemption from maintaining workers' compensation coverage for their employees, often because the business employs only a few people, employs only family members, or consists of only a sole proprietor who runs the business. These types of workers' compensation exemptions spare small businesses from the expense of providing workers' compensation coverage for all of their employees.
Other workers who may be exempt from workers' comp coverage are the independent contractor and the commission-based employee. In some states, employers need not maintain workers' compensation coverage for workers who are not paid on a regular basis. Under this sort of exemption, business owners legally can exclude from workers' compensation coverage those independent contractors and workers who are paid solely on commission. Customary types of independent contractors include freelance writers and editors, part-time or seasonal workers, and casual or occasional workers. Commission-based workers might include those in the sales or real estate industries.
Yet other state workers' compensation laws exempt domestic and agricultural workers. The class of workers designated as domestic might include housekeepers, baby sitters, nannies, or chauffeurs, depending on state law. Likewise, agricultural workers, which may encompass seasonal workers such as corn detasselers, fruit pickers, and farmhands, often are exempt from workers' compensation coverage under state law. Whether a particular type of worker qualifies as exempt from workers' compensation is completely dependent on state law.
Finally, there are some types of workers who are entitled to workers' compensation under federal laws. These employees include some construction workers, railroad employees, and federal employees. If an employee receives coverage under federal workers' compensation law, then he or she may be exempt from state workers' compensation laws.