What Are the Different Types of Work-Study Positions?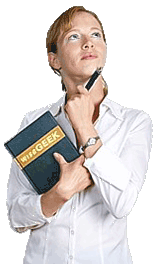 Work-study positions allow college students to work for their college and earn money towards their tuition, instead of taking out additional loans. There are a number of different work-study positions available for those who qualify, either due to financial need, or simply for any possessing the knowledge to succeed in a certain position. Departments in universities often hire work-study students to work at the reception desk; for instance, the English department, the Mathematics department, and so on, all might need a student at reception. Other positions might involve working in administrative departments, such as registration, or working with other students in tutoring.
Some of the most common work-study positions are those found in various departments at colleges or universities. The student may work at the front desk in the department, greeting other students who come in for assistance or with questions. He or she might be responsible for answering phones, filing paperwork, and sorting the mail, among other general assistance tasks. Students do not necessarily have to match their work-study department assignment with their major -- it may not be possible in all cases -- but if the opportunity exists, it can be a great way to get to know professors and make contacts.
Other work-study positions may be available at the different student facilities around campus. For example, fitness and recreation facilities or the campus library will often hire students to do a number of different tasks. Fitness centers might need someone to check students in and out, or keep areas clean. The library might need someone to work at the front desk and sign books in and out, or put books back on the shelf. The registration or accounting department may hire students as well, typically for data entry tasks or to answer phones during the busiest times of the year.
For older students, or those in a certain major, work-study positions may be available working directly with other students. For instance, many colleges have writing centers or tutoring centers where students can go for help, to be tutored by other students. Though this often takes place on a volunteer basis, there may be some work-study positions available for those who are interested. In this case, a minimum GPA might be required in order to qualify for this type of work; in certain cases a minimum GPA is required for any type of work-study assignment.
Woman holding a book