What Are the Different Types of Wedding Purses?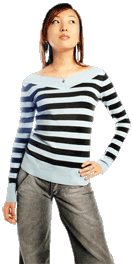 There is a variety of different wedding purses, ranging from ones that hang on the wrist to ones that hang on the shoulder. A framed evening bag has a vintage look to it and comes in several styles. The clutch is one type of purse that's held in the hand. A handbag has a strap that hangs over the shoulder or is held in the hand. The drawstring bag is one of the most convenient purses, as it's small and hangs from the wrist.
One of the more versatile types of wedding purses, a framed evening bag has a vintage look to it but with a modern twist. The bag is soft and comprised of fabric but has a metal frame on the top. This frame can be plain, smooth metal or can have an ornate design. Some are held in the hand and used as a clutch while others come with a metal or cloth strap attached to the frame that the user can put over her shoulder.
A clutch is one of the types of wedding purses that's held in the hand, which can sometimes be cumbersome for women who don't want to have to carry it. It's typically rectangular in shape and has a flap over the top zippered or snapped closure to protect items from falling out; this flap adds an extra touch of design. Some clutches are lacking the top flap and just show the zippered or snap part of the bag.
The handbag is one of the wedding purses that can have the user holding the handle or wearing the longer strap over the shoulder. A wedding purse handbag is on the small side and comes in a variety of styles and designs. Some consist of plain fabric while others have elaborate detailing, embellishments, beading and embroidering. They close with a zip or snap top and some have a flap over the closure to ensure items won't fall out.
A drawstring bag is worn on the wrist and is one of the most convenient wedding purses. It closes when the user pulls on the ties and opens by pulling apart the opening of the bag. The cloth design allows for a few items to fit inside without the purse sliding off the wrist. They may be plain or have beading or other embellishments on them. Some resemble the traditional shape of a drawstring bag while others can resemble various other small shapes, such as flowers.


Woman with hand on her hip