What are the Different Types of Viral Conjunctivitis Treatment?
Conjunctivitis is a common eye condition in which the conjunctiva, the part of the eye that lines the eyelids and connects to the eyeball, becomes irritated and inflamed. This condition, also known as pink eye or madras eye, causes the eyeball to appear bloodshot and the eyelid to become swollen. Adenovirus is the most common cause of the viral form of conjunctivitis, but other viruses, such as the herpes virus, picornavirus, poxvirus, and HIV, are also known to cause the eye infection. Traditional medicine does not have an effective viral conjunctivitis treatment, and doctors usually only suggest steps patients can take to alleviate their symptoms. Patients may turn to alternative medicine for potential viral conjunctivitis treatment, which includes herbal eye compresses and washes, homeopathic therapies to treat the infection, and aromatherapy oils.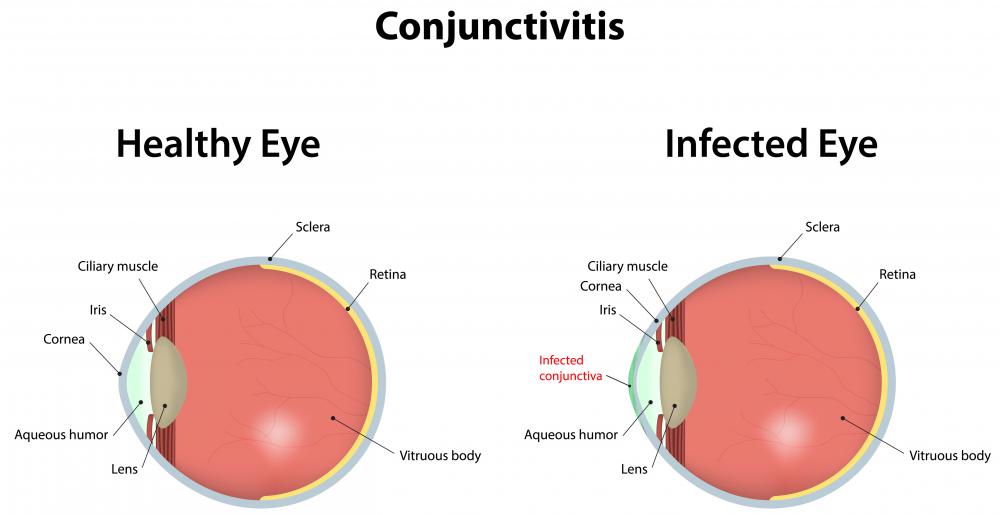 Doctors do not have effective viral treatments, so the only viral conjunctivitis treatment they can provide their patients is relief from symptoms. Using a lubricant ointment or antiviral eye drops can make the eyes more comfortable and relieve the infection symptoms. Doctors may also suggest the use of compresses on the affected eye to relieve the swelling and discomfort from the conjunctiva inflammation. Patients also may use pain-relieving pills, such as ibuprofen, as a part of their viral conjunctivitis treatment regimen. If the infection remains for an extended period of time, the doctor may prescribe corticosteroid drops to treat the condition.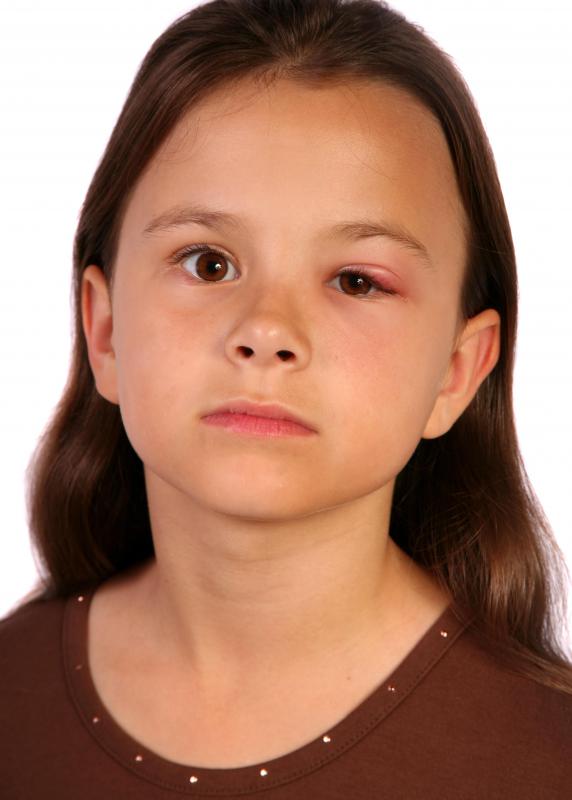 While traditional medicine cannot provide patients with an effective cure, alternative medicine might provide some viral conjunctivitis treatments that may alleviate the condition and shorten its duration. For example, taking high doses of some vitamins and minerals may boost the immune system and increase the patient's ability to fight the infection. Some herbs, such as eyebright, chamomile, and fennel seed, also are thought to fight infections and often are used as part of an eye wash or compress. Other herbs, such as marigold, plantain, and flaxseed, are thought to be soothing as well and are commonly used in an eye wash or compress. Patients can check their local health-food stores to see if these home remedies are available.
Depending upon the infection type, some other alternative therapies may be available. Euphrasia, Argentum nitricum, Pulsatilla, Belladonna, Sulphur, and Apis mellifica are some of the homeopathic products that may treat the eye infection and soothe its symptoms. Before using any of these products as a viral conjunctivitis treatment, patients should first consult with a professional homeopath. Some aromatherapy oils are also thought to have healing and soothing properties that can treat the eye infection. Using lavender oil, chamomile oil, and rose oil as part of a compress may boost the body's ability to fight the infection and alleviate the symptoms.