What Are the Different Types of Undergraduate Financial Aid?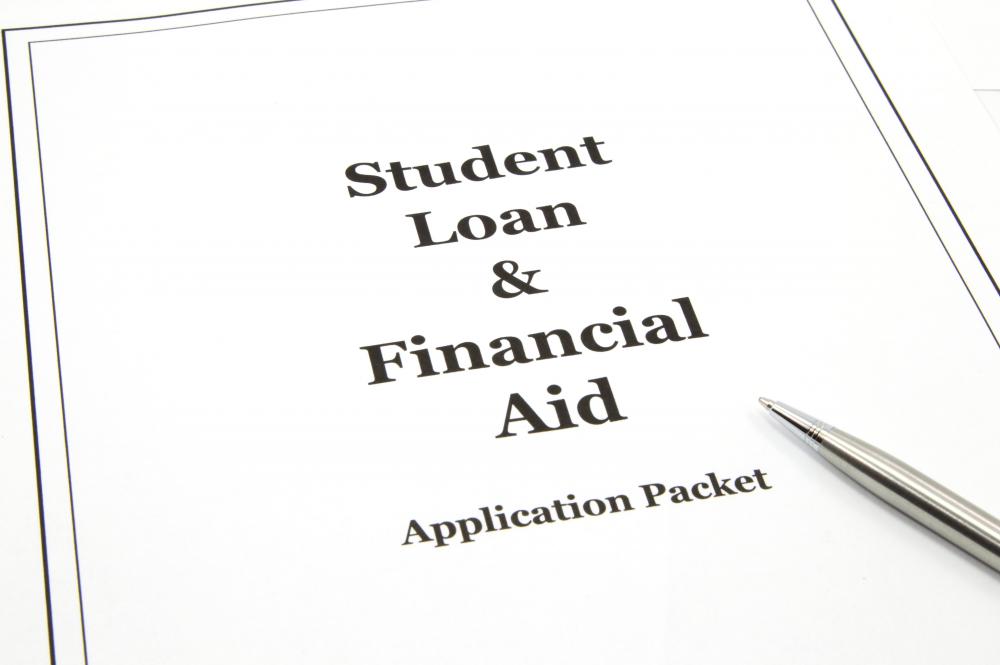 Paying for college can be expensive. Several forms of undergraduate financial aid are available to help offset costs. The most common types of assistance are grants, loans and scholarships. Other forms of aid include work-study programs and fee waivers. Some forms require repayment, while others do not, and funds may come from either public or private sources.
One of the most commonly used forms of undergraduate financial aid is an education loan. Loans are generally repayable, come from public or private sources and accrue interest until they are repaid. Parents or students can take out college loans, and sometimes loans can be forgiven for students who receive loans to pursue education in fields considered to have employment shortages; usually, each year of loans is forgiven after a specified period of employment in a field with such a shortage.
Grants are another form of free undergraduate financial aid. They are most often sponsored by public agencies, such as governments. Grants do not accrue interest and generally do not have to be repaid. Most grants are based on financial need and require the recipient to prove that he or she cannot afford college without the assistance. In some cases though, receipt of grants may be based on other criteria.
Scholarships are another common form of financial assistance for college. Scholarships are generally divided into two categories. Need-based scholarships are awarded based on the recipient's income and financial resources. The financial status of the recipient's parents might also be considered.
Merit-based scholarships are usually awarded regardless of financial need. This type of undergraduate financial aid can be awarded based on any number of factors, including ethnicity, academics, artistic talent and membership in an organization, or the award may be based on a combination of factors. These types of scholarships generally require the completion of an application and may require the submission of references and/or an essay.
Not all forms of undergraduate financial aid are in the form of outright funds. Work-study programs are often sponsored by private and public entities. These programs provide jobs for students so that they can earn money for tuition, fees and expenses.
Financial aid may also be granted in the form of fee waivers or tuition reductions. For example, many colleges charge higher fees for those who do not live in the immediate area. Some colleges offer a waiver of these fees, sometimes called "out of state tuition waivers," for students who qualify. Other colleges may offer reduced tuition based on income level or academic achievement.
Many students apply for loans and other financial aid to pay for college.

Undergraduate financial aid may help cover costs of tuition, textbooks and other expenses.

Grants can pay for school costs without the need to be paid back.