What Are the Different Types of TEFL Summer Jobs?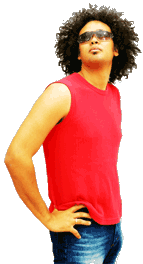 Those who wish to test the waters of living abroad before making a long-term commitment as well as those who are seeking a summer less ordinary may wish to consider a temporary position in the field of teaching English as a foreign language (TEFL). There are a number of TEFL summer jobs available in both English-speaking and non-English-speaking countries, such as working in a school, a summer camp, or a private home. Many TEFL summer jobs, however, are open only to those who have completed a TEFL training course. When searching for TEFL summer jobs, it is important to keep in mind that summer in the northern hemisphere falls during winter in the southern hemisphere, and vice-versa.
There are several possibilities open to those interested in summer TEFL work. A common option is taking a short-term contract in an overseas school that operates year-round or offers summer English classes. Those with little or no previous TEFL experience will likely be limited to teaching positions. Depending on the nature of the school, this type of position may involve teaching young children, teenagers, or even business professionals. In addition to teaching jobs, those who have previously worked in the TEFL field may also be eligible for supervisory or administrative positions.
A large number of TEFL summer jobs are based in camps designed to allow children and teenagers who are studying English to become temporarily immersed in the language. While some of these camps operate in the students' home countries, many are based in an English-speaking country such as Ireland or Australia, allowing foreign students to strengthen their language skills while experiencing a new culture. Jobs in these camps often combine traditional classroom TEFL instruction with counselor-type duties, such as bringing students on field trips and acting as a resident adviser.
It may also be possible to find TEFL summer jobs which involve working in private homes. Parents in countries such as France or Spain, for instance, may hire a native English speaker to tutor their children in English during the summer. In many cases, the family may even provide room and board. It should be noted, however, that this kind of private TEFL job may also involve childcare and housekeeping duties.
Before applying for TEFL summer jobs, it is important to note that many of these positions are open only to those who have completed an accredited TEFL training course. It is thus useful to research the requirements of the country in which one wants to work before searching for summer positions. If necessary, job applicants should also find out whether a prospective company provides assistance obtaining any foreign work permits or visas which may be required by the country in which it is based.
Finally, when searching for TEFL summer jobs, keep in mind that the seasons in the northern hemisphere and southern hemisphere are reversed. In other words, summer in the northern hemisphere falls during winter in the southern hemisphere, and vice-versa. Thus, a US resident seeking a summer job in South Africa, for instance, should plan to work from approximately November through February.
Man with hands on his hips