What are the Different Types of Surgical Spinal Decompression?
There are a number of reasons why the spinal cord or lumbar nerves may become compressed, so there are also several different types of surgical spinal decompression treatments to address the condition. If a damaged disk is the cause of the issue, a diskectomy may be necessary to take out some or all of it. In some cases, portions of the spinal bone may need to be removed in procedures such as a laminotomy, foraminotomy, or osteophyte removal to make more room for the cord or nerves. A procedure called a corpectomy may be needed if an entire vertebrae and disk need to be removed.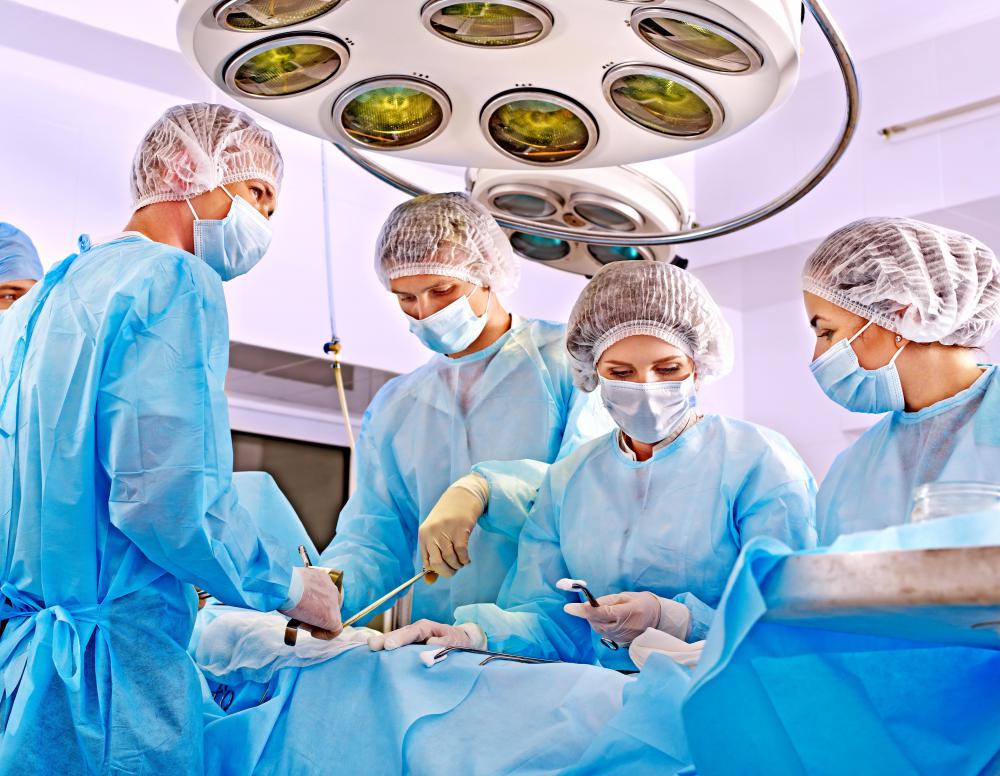 Removing part or all of a herniated disk is a type of surgical spinal decompression known as a diskectomy. If a disk shifts or ruptures, it may press on the nearby nerves or spinal cord, causing pain, weakness, or numbness. A surgeon can go into the back and remove the damaged portions of the disk to relieve the pressure. A diskectomy may sometimes need to be performed in conjunction with other procedures to stabilize the spine, such as a spinal fusion, which joins the surrounding vertebrae.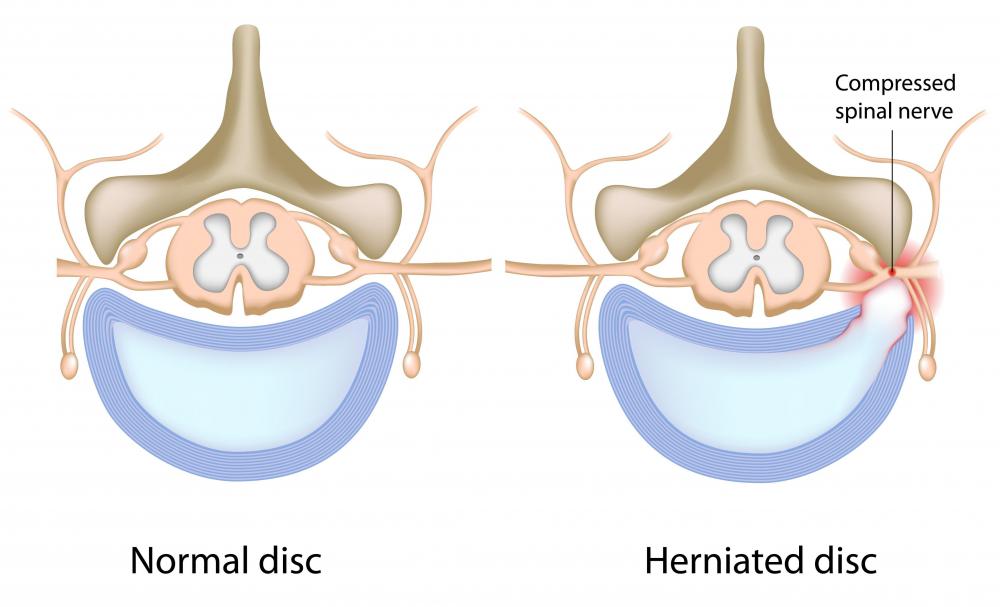 There are several types of surgical spinal decompression that involve removing portions of the bone in the spine itself to correct the issue. It may be necessary to remove some or all of the lamina, which are bony arches within the canal of the spine where the cord resides, to widen the passageway; partial removal is known as a laminotomy, and full removal is known as a laminectomy. The opening where the nerve root comes out of the spinal column, called the foramen, may need to be widened by shaving away a portion of bone using a procedure called a foraminotomy; if additional bone and tissue are removed as well, the procedure is called a foraminectomy. If bone spurs form in the spine and put pressure on the cord or nerves, they may need to be taken off during an osteophyte removal.
Sometimes a vertebrae can degenerate to the point that the entire thing needs to be removed to take the pressure off of the spinal cord and nerves. This surgical spinal decompression procedure is called a corpectomy. Often the adjacent disks need to be removed as well. The spine is then reconstructed using a bone graft and sometimes metal plates or pins as well.
There are a variety of procedures used to treat compressed spines.

A surgical procedure called a corpectomy may be required if an entire vertebrae and disk need to be removed.

Endoscopic discectomy can be a minimally invasive surgical treatment for disc herniation.