What are the Different Types of Public Court Records?
Public court records are available to anyone who wants to review the documents relating to civil or criminal litigation. The main types include case files, dockets, and court orders, and they are available for cases litigated in local, regional, and national courts. Case files include court documents, such as legal pleadings and correspondence between attorneys and depositions. Dockets are calendars that list the cases and trial dates, as well as the names of the plaintiffs and defendants. Court orders are the judgments rendered by the judge that require one party to act or refrain from taking action. Cases may be assigned to a specific court in the jurisdiction, and individuals must often know which court to search if they want to find the documents they're looking for.
Case files are vital public court records for the individuals or businesses who are parties to the case, but also to third parties affected by the case and attorneys or pro se litigants who need to prepare their own cases. The clerk's office has the duty and responsibility to maintain those case files and to share them with the public upon request. Some court clerks make some or all of the documents in a case file available electronically, such as on the court's website. Individuals who want to search a case file can often ask the clerk or staff in person, who will retrieve it for them. It's often necessary to know the names of the plaintiff and defendant or the case number, which can be retrieved from a court docket.
A docket is a list of the legal actions that the court hears, and it represents the court's caseload. The court clerk is often the individual responsible for creating and updating the court docket. It can be reviewed and searched like other public court records, but the cases are often listed in chronological order. It may be difficult for individuals to search the court docket if they do not have information about when the case they want to research was heard. The docket is often helpful to retrieve case file numbers.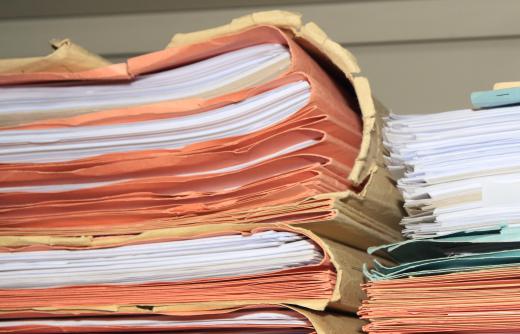 Court orders provide a description of the case and the final ruling. These orders are often a written order by the judge that directs parties to stop doing something or forces them to take certain actions. These are public court records that are included in case files and in separate court files for the public to search.
AS FEATURED ON:
AS FEATURED ON:






By: SVLuma

Public court records include case files, dockets, and court orders.

By: Steve Morvay

Court clerks make public court records available for public viewing.