What Are the Different Types of Primary Care Strategy?
The term primary care refers to the medical practice or facility — the primary care provider — to whom a patient first turns when medical care is necessary. Depending upon a patient's circumstances and the healthcare system where he resides, his primary care provider may be his family physician of many years, a walk-in clinic or a hospital's busy emergency room. A primary care strategy is a plan established by a physician's office, community or health care system in order to reach a medical, financial or quality-of-life goal. Different types of primary care strategy may include — among others — cost-containment, improved patient care or preventative care.
In the US, a financial primary care strategy is usually driven by medical insurance companies in their efforts to control healthcare costs. Patients are encouraged to choose and use a primary care physician (PCP) by their health insurance companies through a series of financial incentives such as low or no co-payment charges. The use of a single provider for initial care is associated with higher patient satisfaction, fewer visits to more expensive medical specialists or emergency departments and fewer complications with chronic conditions. Chronic health conditions and diseases are more easily monitored within an established patient and physician relationship. Closer monitoring of chronic conditions helps to prevent complications before they require expensive hospitalizations or intensive treatments, closely supporting a financial primary care strategy.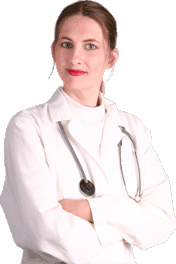 Another type of primary care strategy is preventative care, a focus that also ultimately results in cost savings to health insurance companies and healthcare systems. Again, health insurance companies utilize financial incentives to their members for participation in preventative care programs in the form of no or low co-payment charges. Hence, many health screenings such as colonoscopy examinations or mammograms may be free of charge to the participating member. An annual physical examination and the accompanying laboratory work are often discounted or free. Some forms of preventative primary care strategy even include free smoking cessation products or fitness center memberships.
From many patients' perspectives, any emphasis on an improved primary care strategy usually results in higher satisfaction with their healthcare providers and improved compliance with prescribed medications and treatments. Having a long-time, or longitudinal, relationship with their primary care providers often allows for a more holistic approach to their medical concerns. A patient history does not have to be solicited prior to each physician-patient interaction; the patient's baseline condition is documented and thus referrals to specialists are timely and appropriate.
AS FEATURED ON:
AS FEATURED ON:






Nurse