What are the Different Types of Organic Bedding?
Organic bedding is a new trend in the world of the bedroom. Made of pesticide- and chemical-free materials, organic bedding may be a good choice for those looking to live a green, environmentally conscious life. Most bedding supply companies now carry some organic bedding products; prices are typically slightly higher than for non-organic equivalents.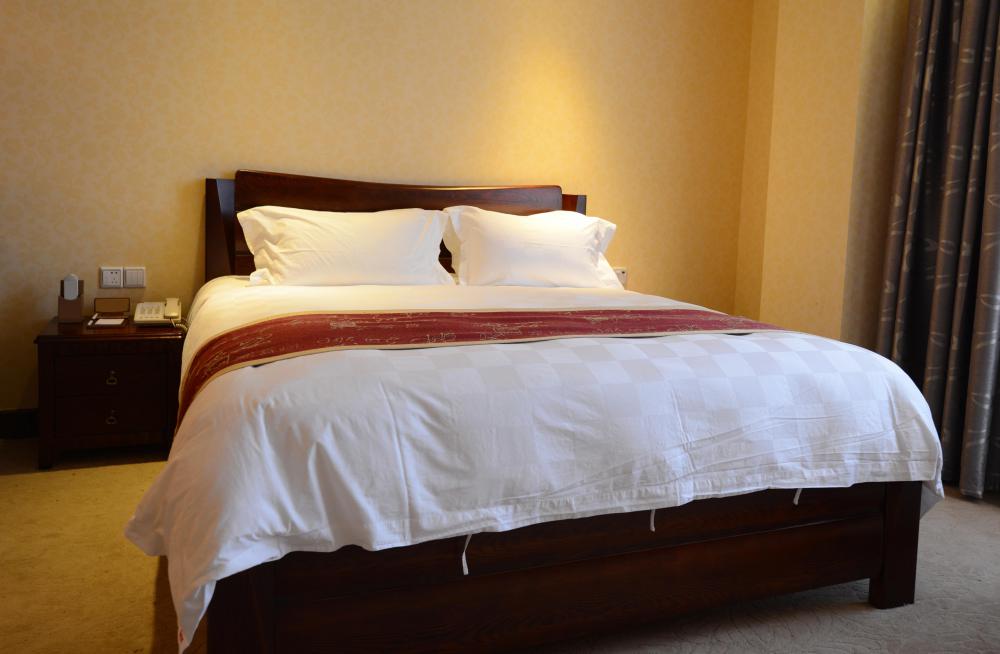 Many common bedding materials are made of synthetic fibers like polyester rather than natural materials. When natural material like cotton is included, it is often chemically treated both during the growth of plant and the construction of the fabric and finished bedding. Mattresses are often made of synthetic latex, which can be heavily treated with fire retardants and other chemicals.
Organic bedding, by contrast, is made of all-natural materials and usually guarantees that no chemicals have been used anywhere in the process of growing the goods, refining them, and making the finished product. Common fibers included in organic bedding are cotton, bamboo cotton, wool, and natural latex. Products sourced for this type of bedding are also often grown by sustainable methods, to lessen the impact of production on the environment.
Some users and manufacturers suggest that organic bedding has a variety of benefits beyond reducing the use of pesticides and artificial materials. Some report that the bedding is hypoallergenic and may be good for those with allergies or frequent hay fever. Manufacturers claim the bedding repels bed bugs and provides better protection against dust mites.
Another reason that some people decide to purchase organic bedding is the possibility of off-gassing. Off-gassing is a documented phenomena that occurs when the chemicals used to treat and create materials seep into the air over time, exposing people who are nearby to various gasses. Since people spend a significant portion of time in bed, many believe that exposure to off-gassing from bedding is especially high. With organic products, no chemicals are used, thus this danger is removed.
There are many different types of organic bedding available. In addition to mattresses, sheet sets, comforters and pillows are all widely available in stores and online. There is a considerable market for organic products for children and even infants, to prevent overexposure to chemicals right from the beginning. Although the health benefits of organic bed linens have not been extensively studied, using organic products can have some benefits regardless. By eschewing chemicals and artificial materials, organic bed products contribute to the reduction of pesticide use and greenhouse gas emission.