What Are the Different Types of Office Gadgets?
Office gadgets range from the highly functional to the aesthetic and entertaining. Many office supply businesses offer items designed to improve employee comfort, increase productivity, and make the most effective use of space. In addition, some office gadgets, such as office toys, may seem to exist primarily to provide entertainment to employees, but may also be quite functional in helping to reduce employee stress or the possibility of repetitive stress injuries.
Many people spend a significant amount of time each day in their offices, often sitting at desks. The comfort of employees is often of significant concern to employers, who realize that discomfort while performing a job can contribute to physical injuries, job dissatisfaction, and poor performance. These companies may purchase office gadgets such as ergonomic chairs or hand and wrist exercisers to help reduce the chance of repetitive stress injuries and back strain. Other gadgets that can address physical comfort issues include quiet foot massagers that fit under desks or seat cushions that reduce pressure on the tailbone and require users to continuously re-balance themselves so as to strengthen back muscles.
Most employees find that they work best in a clean, neat environment in which their work supplies are well organized. In some cases, people have very little space at their desks in which to store or arrange work and personal items. Desk and cubical gadgets can help organize power cords, writing implements, and other office supplies. For example, some keyboards are now being built on top of compartments that can hold pens, staples. and other office items, while other companies are installing extra USB ports into standard desktop items, such as tape dispensers. For those who work in cubicles, hanging racks can help organize files yet keep them handy for use.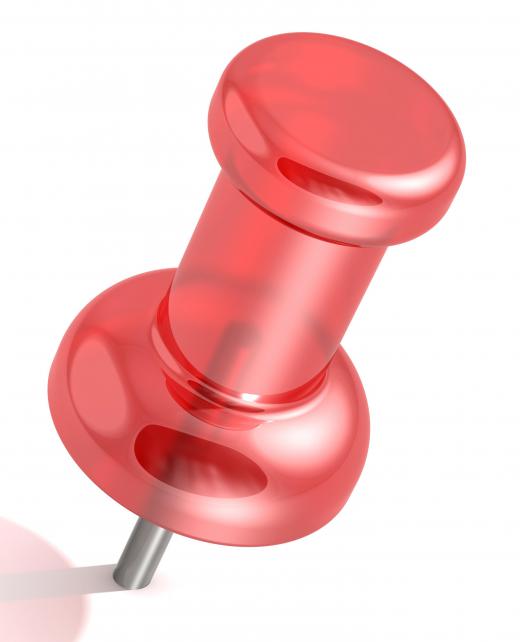 Some office gadgets simply make office life a little more bearable for employees and in doing so can increase productivity. For example, some companies produce electric coasters that can keep an employee's beverages either hot or cold. Not only is this a nice convenience for the employee, but can also keep him at his desk rather than constantly getting up for more ice or to reheat his tea or coffee. Other time-saving office gadgets include pen caps that can double as eating utensils, preventing the need for employees who need to eat at their desks to have to go searching for a fork or a knife.
AS FEATURED ON:
AS FEATURED ON:






By: Marjan Veljanoski

Tape is an important tool for desk workers.

By: jojje11

Office supplies may include pushpins to help with organization.