What Are the Different Types of Marketing Supplies?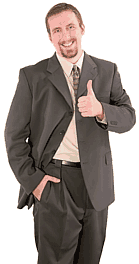 Marketing supplies are one of the more commonly employed marketing tools that are used to provide some sort of tangible reminder of the existence of a company and the products it has to offer. Sometimes referred to as promotional supplies, these types of items are often provided to interested persons at no cost, and serve as an easy way to remind consumers where they can place orders for certain types of products. As one of the more common marketing approaches and strategies, different types of marketing supplies are distributed as part of direct mail campaigns, giveaways at conferences and conventions, and also as a parting token when a salesperson leaves the office of a customer.
Typically, one of the more common examples of marketing supplies are the practical promotional items that consumers can actually utilize in some manner. This includes items such as notepads emblazoned with the name of the vendor on each leaf, pencils and pens that carry the name and contact information of the vendor, or even small desk calculators that have the vendor's name and contact information on the face of the device. The idea behind these types of marketing supplies is to keep the name of the vendor in front of the consumer by providing useful items that are likely to remain in full view of the user for most of the working day.
An alternative type of marketing supplies includes items that are more for entertainment purposes. These items are usually intended to be tools in helping to build rapport with potential and existing clients by adding a bit of fun to the day. Supplies of this type may include sponge items in the shapes of planes or other figures that can be squeezed and played with. Novelty items such as candies and chewing gum that carry the name and contact information of the vendor are also popular choices. Ball markers with the company logo on top are another example of a novelty item that can leave the office and go along to the golf course with customers, serving the dual purpose of reminding the user of who supplied the markers and also possibly prompting a conversation about the vendor should another player notice the logo.
Today, the range of market supplies is greater than at any time in the past. All sorts of items that carry company logos and contact information are provided to consumers. At times, the supplies are relatively inexpensive but useful items that are practical for use in the office. The market supplies can also sometimes be more elaborate, such as bifold and trifold portfolios, laptop bags or even tablet cases that have the company logo on the front. With all these types of promotional supplies, the goal is to get the name of the company in front of those who have the authority to approve or place orders, and ultimately boost sales figures.
Businessman giving a thumbs-up