What Are the Different Types of Journalism Qualifications?
The different types of journalism qualifications include degrees, training certificates and diplomas, and professional certifications. A college degree is considered the benchmark in journalism qualifications, and usually required to enter the field. In most cases, a journalism degree requires four years of education.
Students interested in pursuing a career in journalism should enroll in a journalism program at an accredited university. There, students will learn the basics of journalism as it pertains to ethics and media law, as well as story writing basics, such as the inverted pyramid style. Most students will become familiar with various style guides, such as the often-used Associated Press Style Book.
Internships at media publications, such as newspapers and magazines, are a great way for students to acquire hands-on newsroom or editorial experience. Most journalism students will complete some type of internship during college. Such positions may result in a full-time position following graduation.
Less widely accepted journalism qualifications include training certificates or diplomas. This type of training is available for those without a college degree in journalism, and usually teaches the basics of the profession. Courses and programs for such certificates may last anywhere from four weeks to one year, depending on how comprehensive the program is. Training certificates or diplomas may allow some prospects an opportunity in an entry-level journalism field, but the position requirements vary between employers. Some may accept non-degreed prospects if the applicant has prior experience in journalism, or if the prospect has completed the majority of a journalism degree.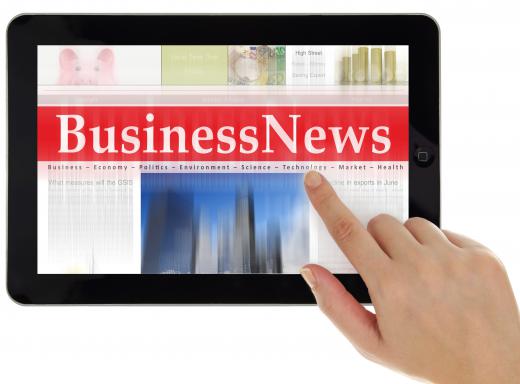 Some training certificates and journalism degrees may be offered online. It's unclear whether the degree or certificate being obtained online or at a brick-and-mortar educational institution makes a difference in one being hired as a journalist. Some employers may still have a bias toward online education, particularly in companies that are still heavily invested in print, but with the growing number of online publications, strong Internet experience may be beneficial.
There are also several intangible journalism qualifications one should possess before attempting to become a journalist. Journalists and reporters should have a great ability to pay attention to detail and must be ethically sound. They also need to be quick thinkers, adequate writers, and have good people skills. Depending on the line of work, the majority of a journalist's time could be talking to sources and conducting interviews.


By: natalya kazakova

People interested in journalism should consider enrolling in a journalism program.

By: WavebreakmediaMicro

Aspiring journalists may gain experience working at a radio station.

By: viperagp

Strong Internet experience is helpful for journalists who want to work for online publications.