What Are the Different Types of IT Project Management Qualifications?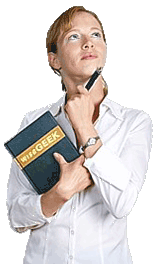 There really is no direct path from education to workplace for an information technology (IT) project manager. Instead, IT project management qualifications usually include both education in a technical field and business acumen or project management certification gained along with work experience. Project managers may begin their careers doing technical work or in entry-level management. Some gain qualifications through certification programs while others simply use their experience to eventually land a job in IT project management.
The primary way into an IT project management job is by earning a bachelor's degree in a computer-related field. While a degree in computer science is perfectly acceptable, IT project management qualifications for most jobs require only an understanding of IT infrastructure and the type of work a particular company does. A degree in computer information systems or technical communications may be enough to be a viable candidate for smaller companies.
Large companies may have more specific educational requirements. These can include a master's degree in computer science or in business with a technology component. Some enterprising IT project managers may start with only an associate's degree, but they will need to improve their technical skills as they gain work experience.
Some people begin to work toward IT project management jobs by gaining work as help desk technicians or assistant business analysts, among other indirect roles. These people push their knowledge of business processes and their support role experience as acceptable IT project management qualifications to help them move up in the field. Project managers without direct experience in programming often will need to demonstrate an understanding of the programming field through significant work experience, references or technical certifications.
Tech-side IT project managers generally begin their careers on the technical side of the industry. They work as software programmers, network administrators or security experts. They have significant technical knowledge. While being a cutting-edge programmer makes someone an asset on the technical team, that person may need to gain supervisory or human resources experience to fulfill IT project management qualifications.
Project management certification exists for the benefit of both business and technical side employees. Some project management certifications are general, showing that the applicant demonstrates sufficient knowledge of how to run a team and how to handle any conflicts or obstacles that may arise. IT-specific certification requires the candidate to answer questions about how to supervise an IT team and how to work with clients. Gaining either of these certifications also will improve someone's IT project management qualifications, making getting a job in the field more likely.


Woman holding a book