What Are the Different Types of Inpatient Rehabilitation?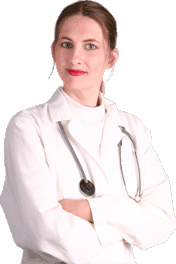 Inpatient rehabilitation is an intense treatment program intended for people who need around-the-clock help to overcome an illness or other obstacle. Unlike outpatient therapy, for which people drive to appointments each day and then return home, patients who need inpatient rehab live in a center during the treatment. There are inpatient rehabilitation centers for many types of disorders and issues. Some inpatient rehab centers are designed to help people recovering from substance abuse and addiction, as well as physical injuries. There also are inpatient programs to help people with eating disorders or with psychiatric issues.
Drug and alcohol abuse inpatient rehabilitation centers can be life changing for some people struggling with addiction. These programs can help addicts to safely quit drugs. The centers also give patients time to take a break from the stresses in their lives that may have caused them to turn to drugs or alcohol in the first place. Patients at a substance abuse center have the opportunity to meet with counselors daily to talk about their lives and ways to stay clean. There also is group support available in the center so patients know they are not battling addiction alone.
Some people who have been in major accidents may need to stay in an inpatient rehabilitation center to recover. There often are patients who are well enough to leave a hospital setting but still need help their families cannot provide in a home setting. Accident rehab centers have many physical therapy programs available. Patients can relearn to walk, talk and use muscles that have been damaged. Mental health therapists also are typically available at these centers so patients can talk about the emotional aspect of going through something traumatic.
People suffering from eating disorders, including anorexia and bulimia, also may be good candidates for inpatient rehabilitation. People at such centers can get the help they need from both a mental health and nutritional standpoint. Patients can share their stories with others in the center for support. Eating disorder centers also provide healthy and balanced meals for patients, and all residents of the inpatient facility are required to eat the meals as part of their recovery. Group dining helps to avoid having patients skip meals or hide food they way they might if they were living at home.
Psychiatric inpatient rehabilitation centers also are very important. Patients who have made suicide attempts may be safer in inpatient programs, because they have less access to dangerous objects or substances while living in the center. People who suffer from depression, anxiety or psychotic episodes so severe that their loved ones can no longer care for them at home also may benefit from inpatient therapy. Psychology professionals are available around the clock to help these patients.


Nurse