What Are the Different Types of Industrial Design Technology?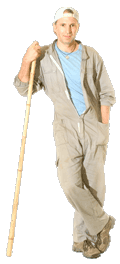 The different types of industrial design technology refer to the technology applied in the various sub-areas under the wider concept of industrial design. This is because industrial design technology is a very wide field that encompasses various sub-specialties that fall under the scope of industrial design. Examples of such fields include consumer products technology, automotive design, equipment design and software design.
Consumer products design is a type of marriage between design and technology that is included in the broader concept of industrial design technology. This type of industrial design technology is more focused on the development and design of products that are targeted toward general consumer consumption. When talking about this branch of industrial design technology, what comes to mind are the various products that people use on a daily basis and often take for granted. An example would be the design of ergonomic products like padded earphones and padded wrist rests for computer users. Also included in this type of industrial design technology is areas like the design and development of toys, diapers that fit in specific ways, different designs of teacups, and other items like creative concepts for pots and electric kettles.
Automotive design is a branch of industrial design technology that deals with the conceptualization and development of previous designs of vehicles, including motorcycles and other forms of transportation. This might include the design of eco-friendly vehicles that also have sleek, modern designs. The interior of automobiles is a separate branch altogether that addresses the design of the interior of the vehicles, including the shape of the vehicle console, the arrangement of the gadgets in the vehicle, and the placement of the various design attributes, such as seat cover materials.
Equipment design is another area of industrial design technology that deals with the design of the various equipment and machinery used in factories and the general manufacturing process. As such, equipment design could include the manufacture of the different equipment used in the production of different goods and products. For instance, it may be used in the design of equipment needed to produce bottled water. In this case, the whole process would involve the identification of a specific need in the production process and the application of design and technology to produce a tool to fill that need. Sometimes the manufacturers themselves contract the services of industrial designers to develop a specific item that will aid in the production process.


Worker