What Are the Different Types of Home Office Desks?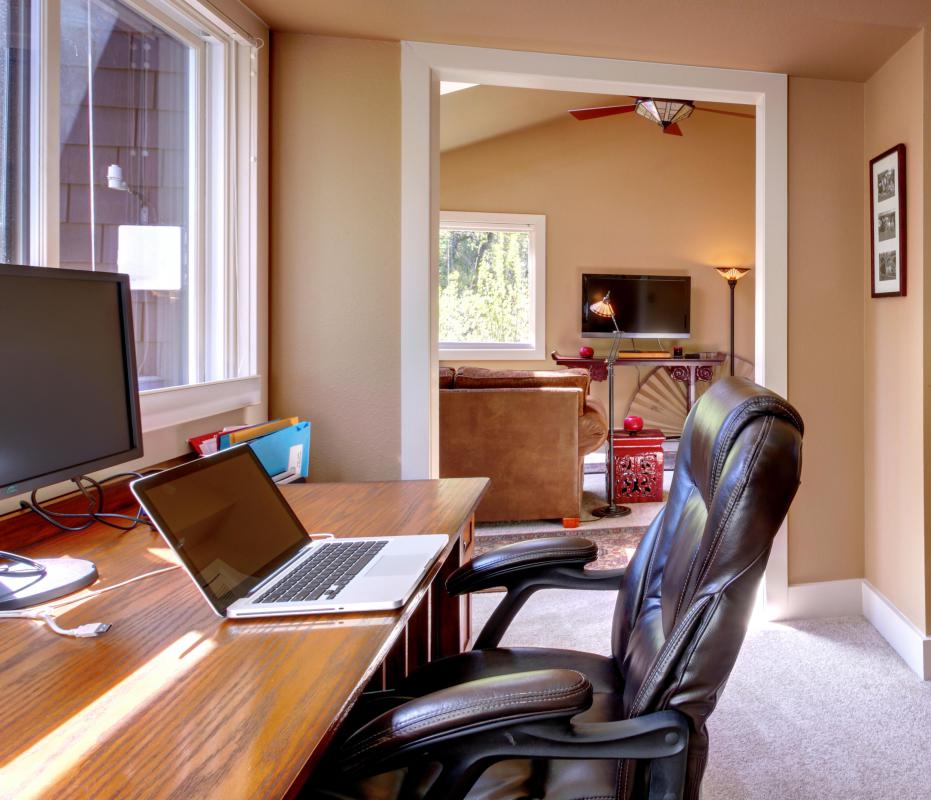 The designs of home office desks can vary according to the user's needs, but they fall into a few general categories: writing desks, computer desks, cabinet desks, and multi-use desks. The materials used to construct home office desks range from very inexpensive particle board to expensive hardwoods, metal, and glass. Each material creates a different aesthetic and value of strength to the unit; hardwoods tend to be exceptionally heavy, while metal and glass desks tend to be lighter weight. Particle board can be brittle and will break apart easily after impacts, but it remains the least expensive option.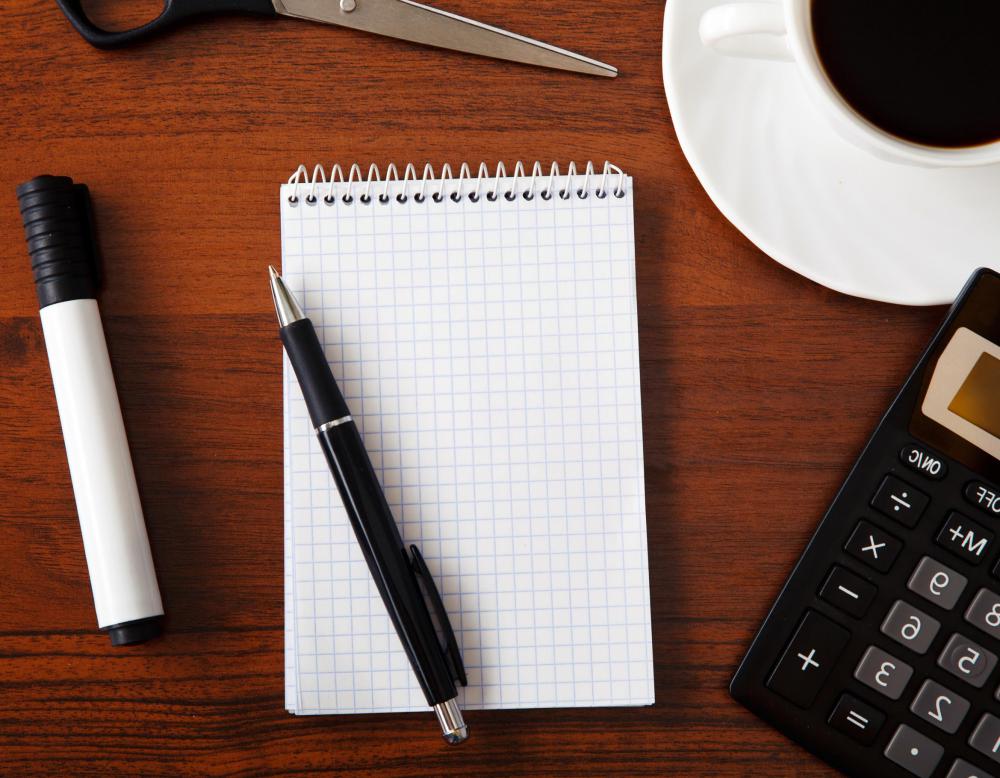 Writing desks tend to be the simplest home office desks. They feature small- to medium-sized flat tabletops with simple legs. Sometimes these home office desks will feature one drawer beneath the table top in which to store pens and paper, but usually this is the only drawer or option for storage. Writing desks are designed specifically for handwriting or other similar tasks, not to accommodate computer use. These desks are appropriate for small home offices, or even for use in other rooms in the house.
Computer desks are specifically designed to accommodate computer use. These home office desks are likely to feature slide-out keyboard trays, elevated monitor stands to raise the monitor off the table top, and cabinets in which a CPU can be stored out of sight. Sometimes these desks are ergonomically designed for comfort, and they should be used with ergonomically designed office chairs. This combination will help prevent injuries and discomfort such as stiff necks, sore backs, and headaches. The desktop is likely to feature a drilled hole through which computer cables can be threaded, creating a cleaner aesthetic by keeping clunky cords off the workspace.
Cabinet desks are models that are built into cabinets that can be closed when not in use. This method conceals the contents of the desk and creates a pleasing aesthetic in the room when computers or other components are not being used. Sometimes home office desks can be built into the structure of the room; shelves and tabletops can be mounted to walls, and drawers and cabinets may be included as well. Some freestanding desks will feature shelves, drawers, and cabinets as well to add convenience for storage or access to files, pens and paper, computer components, and much more. It is not uncommon to find desk models that feature bookshelves mounted to the top of the desk as well.
A desk is an essential requirement for a home office.

A home office should have a desk with enough tabletop space to accommodate office accessories.

People who work from home should try to minimize desk clutter.