What are the Different Types of Home Office Cabinetry?
Home office cabinetry are wall-mounted or free-standing cabinets with shelves that are ideal for storing paper and other office supplies. Armoires can be used to hide computers and printers when they are not being used. Filing cabinets with vertical or horizontal drawers are also popular cabinetry choices for people to store records in. Some cabinets could include a counter top and have an area for individuals to sit at.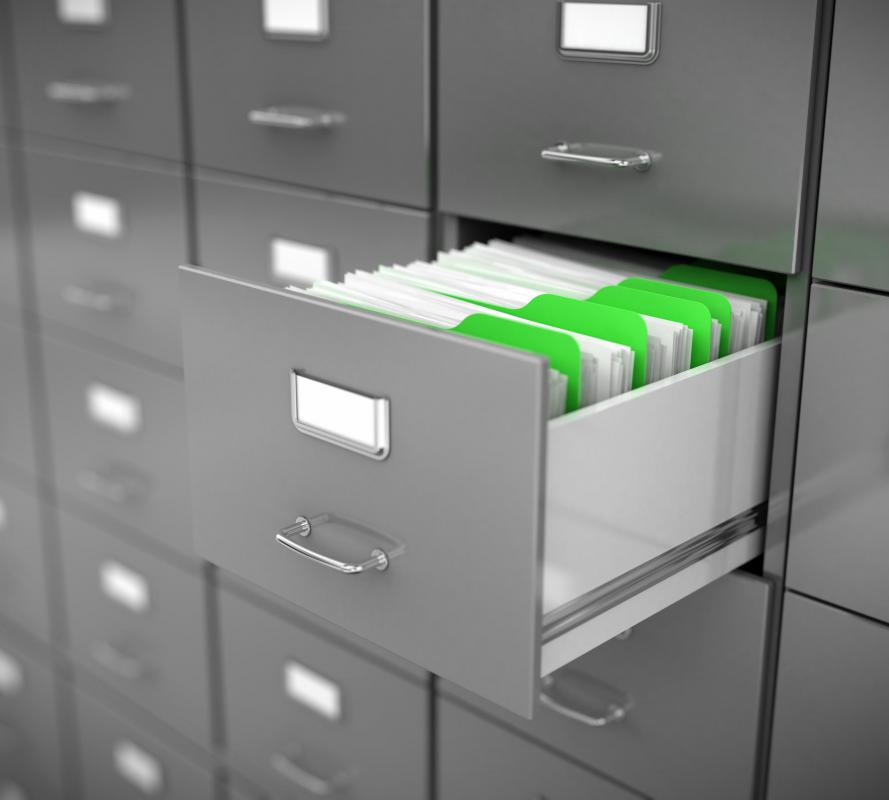 Home office design is often done in small spaces. This means home office cabinetry might be custom built in many cases. Since space is often at a premium, wall cabinets are often created for home offices. They are usually good choices for storing large items that may not be needed on a regular basis, including reams of copy paper.
Free standing cabinets often reach from floor to ceiling in a home office. These storage units can be ideal for storing office supplies, computer equipment, and reference materials. Some of them might have drawers which could be used for personal items or cleaning supplies.
Some people like to use an armoire to hold their computer when it is not being used. This free standing cabinet normally has two doors on the front, which open up to reveal storage space for this equipment. There may be a slide out shelf for the keyboard as well as a place to put a printer or scanner. These are normally deep enough to allow home workers to pull up an office chair so they can sit down while working.
Filing drawers are another important type of home office cabinetry. Many people need to keep records for their home-based businesses in an orderly fashion. Files can be maintained in both vertical and horizontal drawers, so workers can choose the one that is best for them.
Home office cabinetry is often topped with a counter top. Other times, it has a wooden workspace. Some people prefer to create a sort of desk from one of these cabinets, so space is often created for them to sit. In fact, multiple workstations can be created from these types of fixtures.
A growing number of people are choosing to work from the comfort of their homes rather than in a traditional offices. This means that the need for home office cabinetry may increase in the coming years. As a result, there is likely to be a wider variety of options available for individuals to choose from, whether for business or personal use.