What Are the Different Types of Home Loans for People with Bad Credit?
Achieving home ownership for someone suffering from poor credit is a more challenging process than for someone who has established respectable credit, but it's not impossible. People with bad credit might only have access to home loans that include features such as high interest rates, a requirement for a sizable cash down payment, or possibly the backing of a cosigner on the mortgage. There are even some lenders that specialize in home loans for people with bad credit, known as bad credit mortgage lenders, as well as subprime lenders, which extend mortgages to people with blemished financial histories. There may also be a government-sponsored mortgage option in certain regions.
A bad credit mortgage company may be willing to extend loans to people with bad credit, but the terms may be less than desirable. Although these lenders might be able to deliver the funds more quickly than if a borrower were to go a more traditional route, the loan will usually be attached to a very high interest rate and similarly high closing costs. Borrowers will typically spend months repaying interest before the principal amount of the loan is touched.
Governments in developed economies often encourage home ownership, and as a result, there may be some home loans for people with bad credit available from a federal or regional government. A local housing authority might have criteria for homes that are eligible under government programs, but for someone with bad credit, these limitations should not be a problem in exchange for home ownership. Before obtaining government home loans, borrowers might need to enroll in housing counseling, but these programs do not take advantage of borrowers as counseling is often free of charge.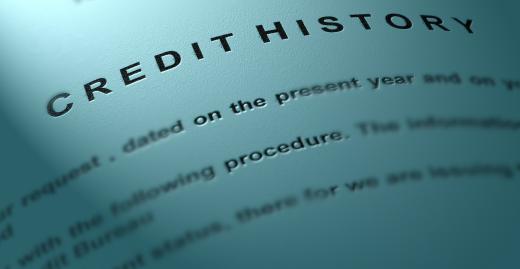 Subprime lenders are in the business of providing home loans to people with bad credit. These financial institutions approve mortgages for borrowers who cannot obtain more traditional loans. A loan officer uses creative methods to construct a loan for someone without the income or credit history to support the mortgage. Depending on the amount of money placed for a down payment, borrower fees and interest rates will vary. Subprime borrowers should be aware that interest rates in a subprime loan are higher than those offered in the mainstream in order to compensate for the level of risk a lender is inheriting and the possibility that a client might default.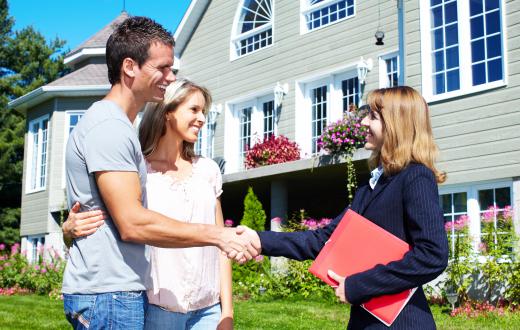 The addition of a cosigner on a mortgage can increase the chances that someone with damaged credit will be approved at a traditional bank. In this type of loan, the bank shares the risk of default with the cosigner. If the borrower cannot make loan payments, the cosigner becomes responsible for the debt.
AS FEATURED ON:
AS FEATURED ON:






By: Andres Rodriguez

People with bad credit may receive home loans with high interest rates.

By: karam miri

Even with a bad credit history, people may obtain home loans by having a significant down payment.

By: Kurhan

Many couples utilize joint ownership mortgages to purchase a family home.

By: Elenathewise

Down payment and credit worthiness typically determine the terms of a home loan.