What Are the Different Types of Home Improvement Projects?
There are many different types of home improvement projects that can be undertaken to improve the value and appearance of a home. They range in difficulty, cost, and time taken to complete; some home improvement projects such as remodeling a home or building an addition are large, extensive projects that take a lot of money and a long time to complete. Other times, something as simple as painting a room, or doing some landscaping in the front of the house, can make a big difference on a more limited budget. There is really no limit to the amount of home improvements that can be done on a house.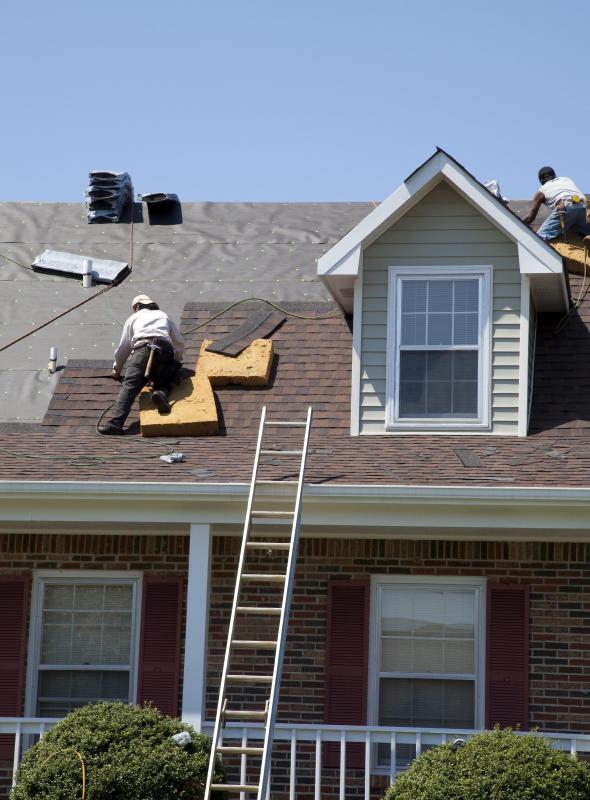 Some of the most significant home improvement projects involve actually changing the structure of the house, such as performing a whole-house remodel or even just remodeling one or two rooms. Building an addition onto a home or knocking out interior walls to open up a space are other types of home improvement projects. These extensive projects are costly and take time to complete; they also require careful planning and construction abilities. This is because it involves more than just building; these type of projects often require rerouting electrical wiring or plumbing, which can be much more challenging or even dangerous in the case of electrical wiring.
Other types of large home improvement projects might need to be undertaken as part of the process of home ownership and maintenance. Siding on the home may need to be painted or replaced, as well as the wood or steps on a front porch or larger deck. It is likely that the roof on the home will also need to be replaced at some point. These can also be costly projects, but can greatly increase the value of the home if the owners ever wish to sell it.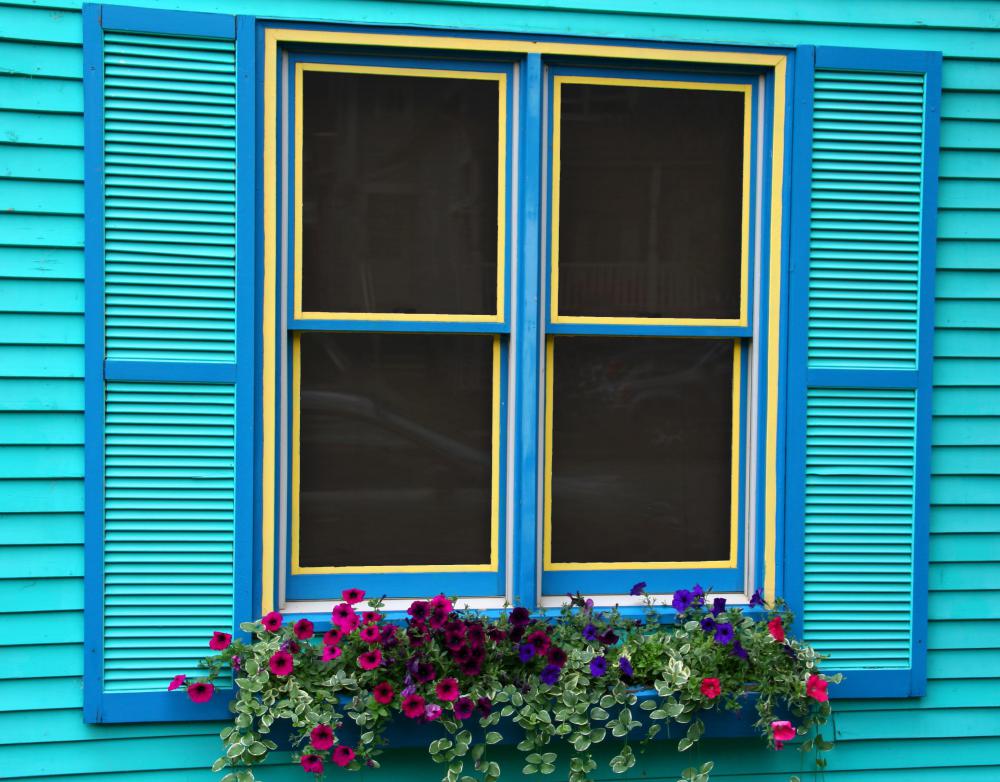 Not all home improvement projects need to involve tearing out walls or spending a great deal of time and money. Touching up the paint in rooms, or adding organizational and storage systems to closets are examples of relatively simple projects that can make a big difference. Replacing the countertops, fixtures, and cabinets in kitchens and bathrooms can also freshen up those rooms. Paying some attention to the outside of the house, such as by creating gardens in the front of the home and planting flowers or shrubs can make the outdoors more appealing. Even just replacing light fixtures throughout the home can give the house a more updated, current appearance.
By: Wollwerth Imagery

Remodeling a kitchen is considered to be one of the most expensive home-improvement projects.

By: Ernest Prim

Maintenance, such as reroofing, can be costly, but is also necessary for the upkeep of a house.

By: Ilia Shcherbakov

Those involved in extensive home improvement projects should wear protective gear.

By: Theresa Martinez

House painting is a common home improvement project.

By: Kurhan

Some people purchase homes with the intention of renovating the property.

By: GoodMood Photo

A simple home improvement project might be repainting the walls of a room.

By: Le Do

Energy efficiency home improvements, such as switching out aging home appliances for newer energy efficient models is a wise a investment that will help conserve power.

By: Steven Baines

Many homeowners choose to remodel an unfinished basement.

By: Dennis Oblander

Remodeling the exterior of a home can result in a dramatic change.

By: Nomad_Soul

Plumbing repairs and upgrades are common DIY home improvement projects.