What Are the Different Types of Home Gym Accessories?
Purchasing the right home gym accessories can make it a lot simpler and more enjoyable to work out at home, and there are many different accessories to choose from. Some of the most common and useful are thick rubber floor mats; not only are these more comfortable to stand on while lifting weights, but they help protect the floor from dings or scratches. In addition to larger fitness machines, smaller items like free weights or exercise balls can help to make a workout more versatile and challenging. There are also a number of home gym accessories available for those with specific interests, such as weight lifting benches and stands or punching bags.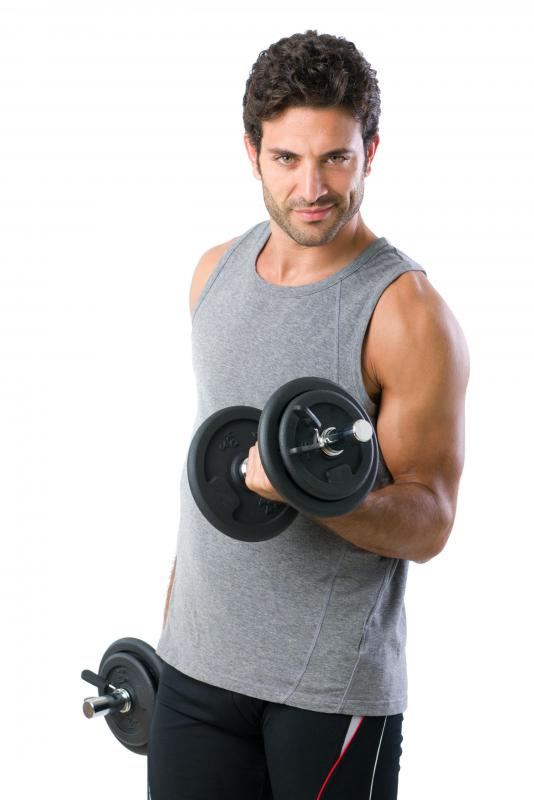 Floor mats are some of the most often purchased home gym accessories for a number of reasons. These are typically made of thick rubber, making them easy to wipe down or hose off if necessary. They are more supportive and comfortable to stand on than a hard floor, and can also protect a floor from dents or scratches due to heavy exercise equipment or falling weights. For people who are serious about building a functional home gym, floor mats are often the first purchase, before even buying exercise equipment.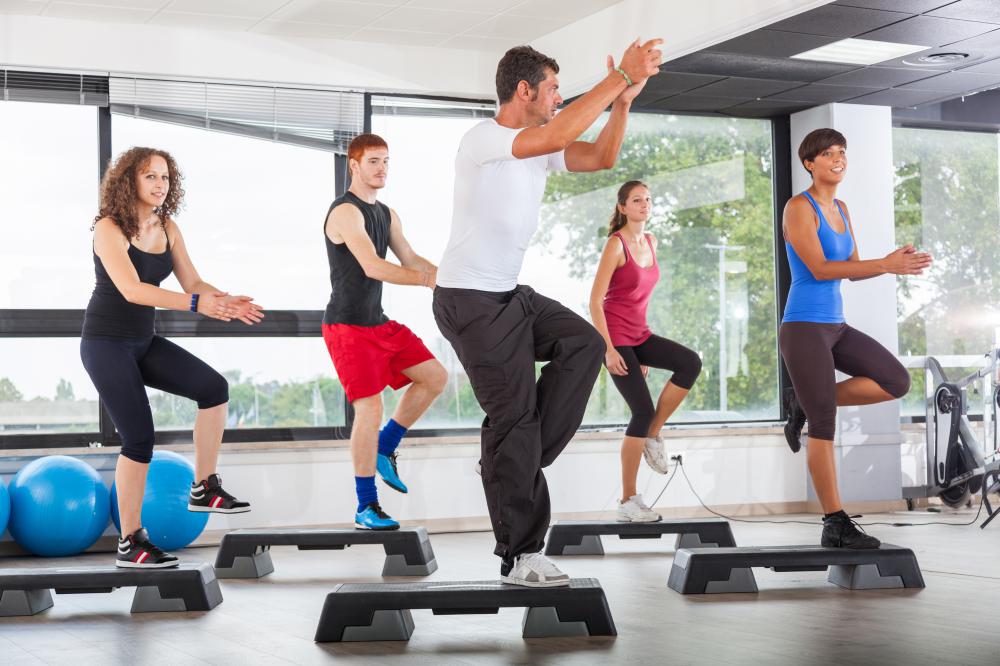 Other home gym accessories are designed to extend a workout and make it more challenging than simply using exercise machines. Free weights, such as dumbbells or kettlebells, are some of the most common home gym accessory purchases because they allow people to lift weights relatively easily, without needing to invest in an expensive weight bench or barbells. They may also be combined with many other exercises to make them more challenging. Other home gym accessories such as fitness balls, resistance bands, or yoga mats can also be a good investment for a general overall workout, and are also fairly inexpensive and easy to find in most fitness stores or online.
For people with specific fitness goals, more advanced home gym accessories may be required. For those interested in boxing, a punching bag and gloves might be a very useful investment. More advanced weight lifting system, such as a weight bench with a rack, can be a good choice as well. A hyper extension bench, used for developing the abs, is another option. These are just some of the most common home gym accessories; however, people who want to develop a complete home gym have the option to purchase virtually everything they can find at a traditional fitness center, so it is a good idea to shop around.
Exercise pants.

Some people use free weights.

Elevated risers are a cheaper alternative to a stair master in a home gym.

Adjustable barbell sets are commonly used in home gyms.

Exercise equipment is one type of home gym accessory.