What Are the Different Types of Herbs for Diabetics?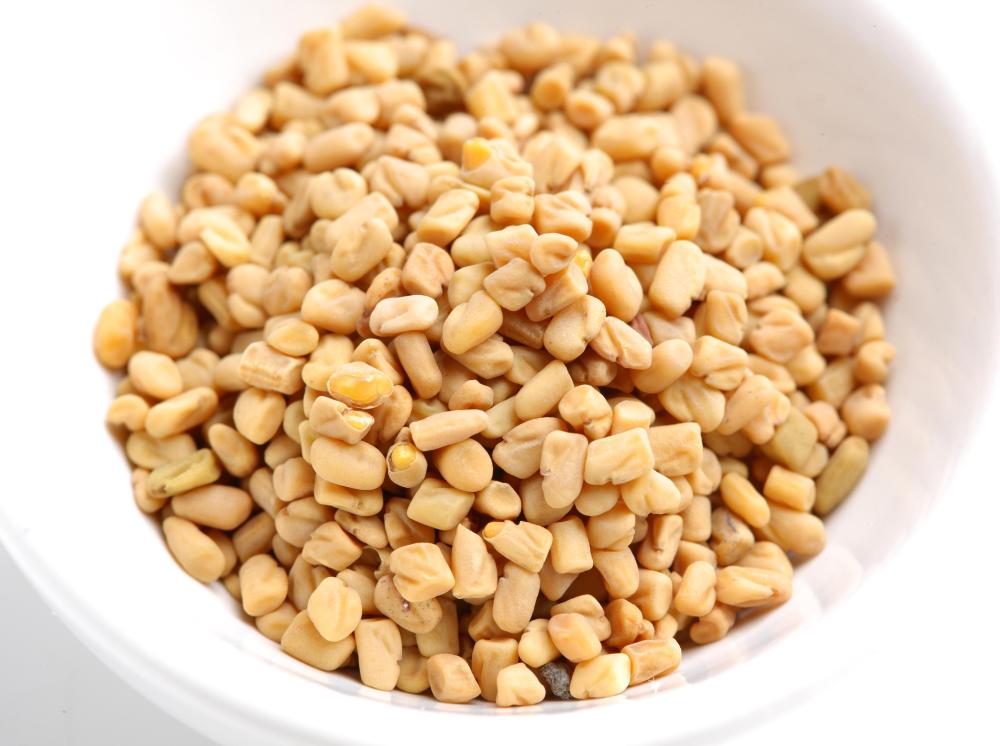 There are several herbs for diabetics on the market, including fenugreek, ginseng, and billberry. Herbs for diabetics are believed to help lower blood pressure. Some may also help treat nerve pain caused by diabetes. People with diabetes should talk with their doctors before taking any herbs. While the herbs may help, they may also interact with any medications the patient is taking.
Fenugreek is one of the herbs for diabetics. The seeds of the plant are believed to help lower blood sugar levels and help the body to produce more insulin. Fenugreek may help control blood sugar levels in both type 1 and type 2 diabetes. Studies have been conducted in which people taking fenugreek showed lower sugar levels than those taking a placebo.
Other herbs for diabetics include ginseng and bilberry. Like fenugreek, these two herbs may help reduce blood sugar levels in people with the disease. A 2000 study demonstrated that people taking American ginseng for diabetes experienced a nine percent drop in their blood sugar levels while taking the herb compared to when they took a placebo.
Ginseng may also help the pancreas produce more insulin. The herb possibly lowers blood sugar by helping the cells of the body use glucose effectively. It may also reduce the rate at which carbohydrates are absorbed by cells.
Bilberry is an herb related to the blueberry. Studies performed on animals suggested that the leaves of the bilberry plant can help lower blood sugar levels. The herb may also help prevent nerve and eye damage that sometimes accompanies diabetes. Bilberry contains anthocyanidins, a type of antioxidant that can prevent damage to blood vessels that usually leads to nerve pain and damage to the retina.
The effectiveness of other herbs for diabetics, such as prickly pear cactus and bitter melon isn't clear. A study examining the effects of bitter melon on blood sugar levels suggested that a bitter melon pill lowered blood sugar levels a small amount after people took the pill for three months. Eating prickly pear cactus or taking it in powdered form may also lower blood sugar levels. The fruit has a lot of fiber, which may contribute to its ability to lower levels of blood sugar.
In the United States, herbs are not regulated in the same way other medications are. Before taking any herbs for diabetes, it is imperative that a patient discuss the herbs with her doctor. Some herb capsules may contain unlisted ingredients or may contain more or less of the specific herb.
By: jedi-master

Fenugreek is a spice used in cooking and a dietary supplements.

By: Maxim Lavrov

Some research has shown ginseng root can help in the regulation of blood sugar.

By: ZIQUIU

Herbs for diabetes can be taken in capsule form.