What Are the Different Types of Gluten-Free Breakfasts?
People with celiac disease or gluten allergies cannot properly digest protein found in grains like wheat or oats. These people often require a special diet, free of many common grains and gluten-containing foods. This eliminates common breakfast foods like cereal, toasts, and bagels, making it challenging for those with celiac to come up with healthy breakfast menus. Fortunately, many food manufacturers have responded to this market with gluten-free versions of popular products. Individuals looking for gluten-free breakfasts can also turn to whole foods like eggs and fruit, or even convenience items such as smoothies and energy bars.
The easiest gluten-free breakfasts often involve swapping a standard breakfast product for a gluten-free version. Many grocery stores now sell frozen waffles that are free of wheat and other glutens. Buyers can also find bread to make toast or French toast without gluten, or even gluten-free pancake mix. These specialty products can be found at regular grocers, as well as health food stores and specialty markets.
Fresh, whole foods can also be used to make healthy and delicious gluten-free breakfasts. Eggs can be scrambled, poached, or made into omelettes filled with cheese and vegetables. Milk, cottage cheese, and yogurt also serve as nutritious components to easy gluten-free breakfasts. The majority of fruits and vegetables, including juices can also be served with these meals. Finally, standard breakfast meats like sausage, bacon, or ham can be added for protein and other nutrients.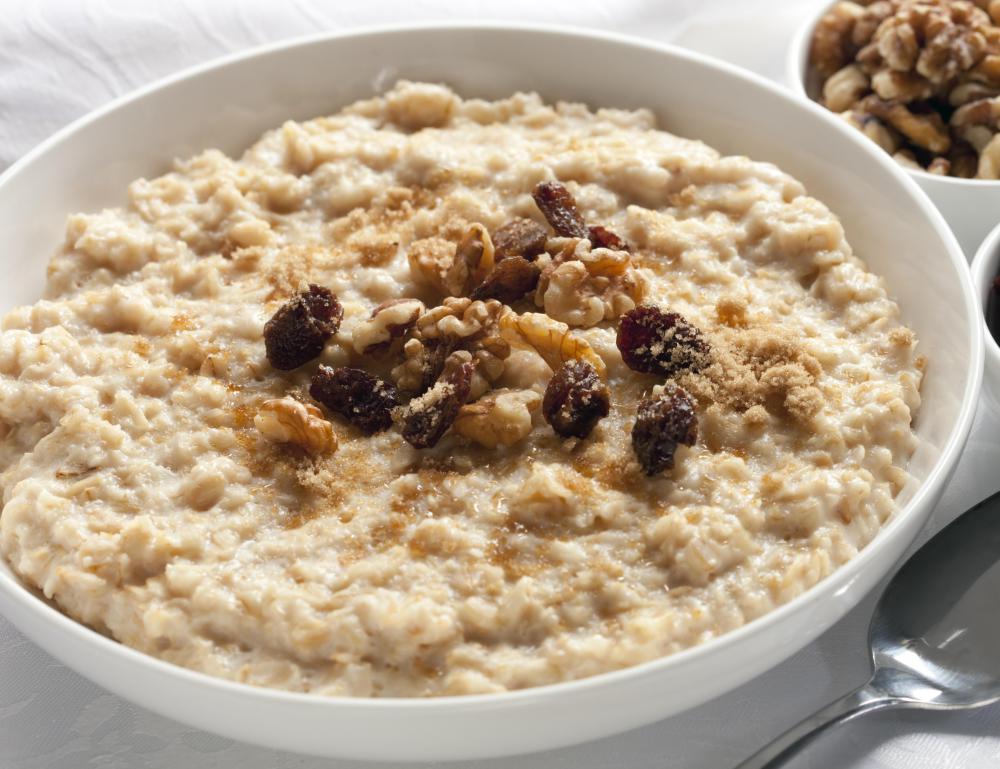 Some gluten-free breakfasts can be as simple as a bowl of cereal. Puffed rice or corn cereals often contain no gluten, and hot cereals make from rice or millet serve as a tasty alternative to oatmeal. Manufacturers also make gluten-free versions of popular cold cereal products. Some diners may wish to create their own museli out of fruit, seeds, nuts, and gluten-free grains.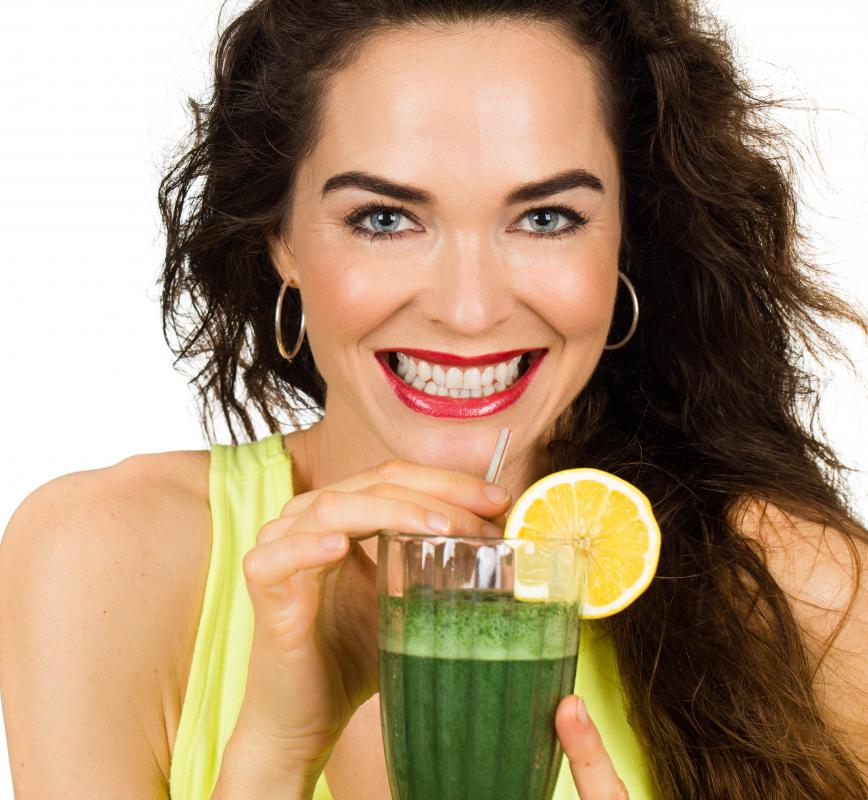 Even people on the go can find gluten-free breakfasts in many areas. Some restaurants include a separate section of gluten-free items on their menus, making it easy for diners to choose an appropriate dish. Many cities also have gluten-free bakeries, or bakeries that carry an assortment of gluten-free muffins, bread, or bagels. Smoothie bars or protein shakes serve as another quick and easy breakfast for celiac sufferers, while many energy or protein bars are also free of gluten. Some individuals may wish to prepare their own shakes or energy bars at home to save money and ensure they are free of gluten or other allergens.