What are the Different Types of French Flatware?
The same buying guidelines that apply when choosing French flatware apply to any quality flatware. The most important aspect of selecting a French flatware set is the material that a set is made from. Top-notch flatware comes in stainless steel, silver plate, and solid gold or silver. The material that you choose largely depends upon your personal budget.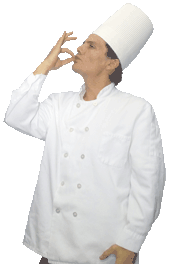 Solid gold and silver are the most expensive flatware materials. Stainless steel is an affordable and reliable material, while silver plated flatware can be pricey. Regardless of the material that you select, knife blades will always be made from steel, since steel is the only material that is durable enough to be fashioned into a knife blade. Aside from flatware material, it is also important to choose French flatware that reflects your personal style. When it comes to style, the term French is entirely broad, which means that you will have to narrow down this term significantly.
French countryside flatware often includes flowered patterns and designs, while traditional French flatware is straight-edged and intricate. Numerous well-established French flatware manufacturers exist. When purchasing luxury flatware, it is far better to select a manufacturer that is well-known as opposed to a recent manufacturer. All quality flatware should come with a warranty -- any flatware that does not come with a guarantee should be disregarded. If you see a flatware set that you enjoy, take the time to find out all you can about the manufacturer.
Not only does fine French flatware complement any table, these items will also gain value over time. By selecting flatware that has been designed by a famous French designer, you will be making a wise financial investment. In addition to choosing flatware that will act as a good investment, select flatware based upon weight.
Finer pieces will often have a heavier feel to them, though this may be hard to determine while shopping for French flatware on the Internet. In this case, ordering one or two pieces, as opposed to an entire set, is a good idea. This way, you can easily add to the set, though you won't be stuck with an entire set that you do not like. As with any other item, shopping around for the best price is advised. While ordering your flatware directly from France may guarantee excellent quality, you may be able to find the same flatware for less by shopping around. Keep the aforementioned things in mind in order to choose the perfect set for your table.