What Are the Different Types of Free Computer Software?
Most free computer software can be categorized based either on the type of software it is or the way in which it is provided for free. Software programs are usually created to fill a particular need, which means that even free programs are designed for a certain purpose, such as word processing, video or picture editing, or communications. Many free computer software programs are available as freeware, and such programs can be installed and used free of charge. Some programs are available as a free trial, which may require a purchase after a certain point or have limited functionality.
Free computer software typically refers to any kind of software program that is available for use free of charge, usually software that can be downloaded from the Internet. These programs may be created for a wide array of purposes, though they usually are created for similar reasons as commercial software that is available for purchase. Free computer software can be used to create original content, in word processing and picture editing programs; for accessing certain types of documents, such as free file readers; and even for communications, such as instant messaging programs or Voice over Internet Protocol (VoIP) software.
The way in which free computer software is provided for users can also vary, depending on the intentions of the developer. Freeware is one of the most common types of free software available, and refers to programs that can be used without any fee. They typically have a license that controls exactly how the program can be used, usually including limitations on changing the source code of the program and on disseminating the software in any way. There are some free computer software programs available as open source software, which means they are free of charge and can be used or modified in any way the user wishes.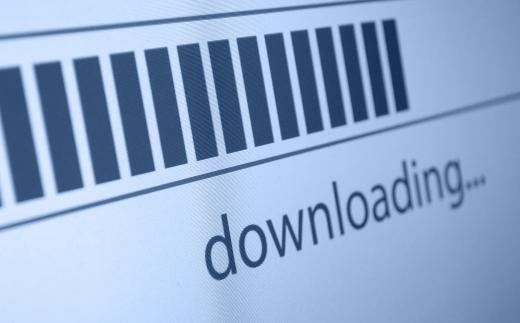 Some free computer software is available as shareware or as a limited free trial. Shareware is a type of program that can be used, usually from a download on the Internet, under limited terms and is intended as a demonstration. Such programs may have restricted usability, such as certain functions that are not available in the free version, or they may only be usable for a certain amount of time before they must be purchased. A shareware version of a video editing program, for example, might place a watermark on the created video, while the full commercial version would not include the watermark.
AS FEATURED ON:
AS FEATURED ON:






By: TAlex

Beta and entry level versions of some games are available online for free.

By: jamdesign

Downloading free computer software from a reputable site can help ensure malicious software is not downloaded along with it.