What Are the Different Types of Financial Certifications?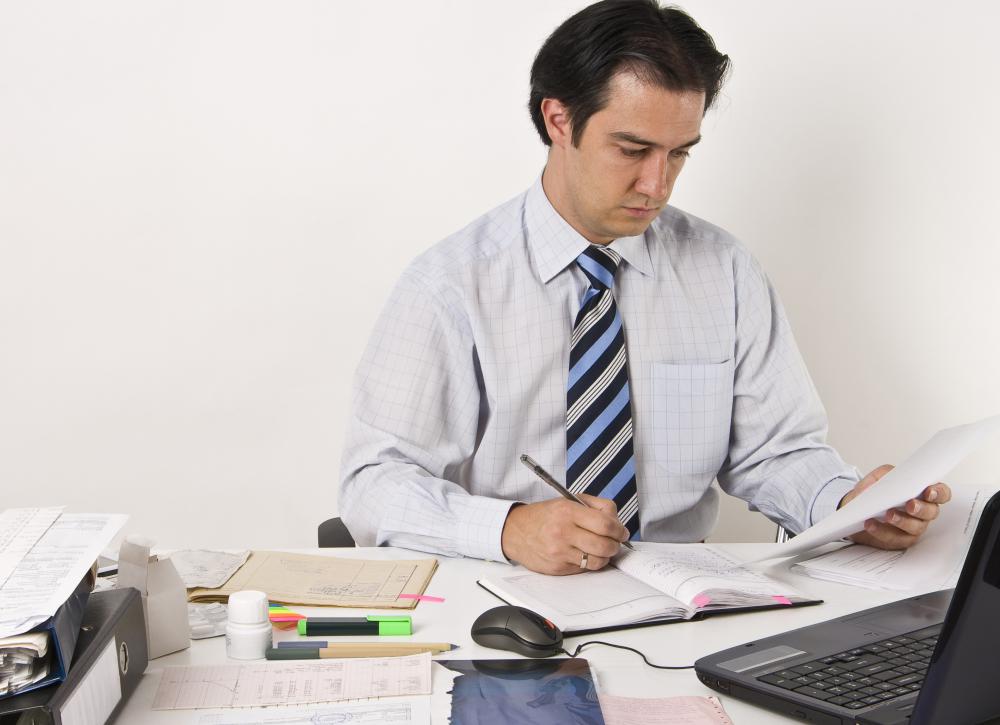 There are a great many types of financial certifications, each of which has different requirements for education and professional experience and focuses on a specific area of finance. People who are interested in obtaining a certification or who want to retain the services of a financial professional should look for information about the type of program that will be the most relevant and helpful for their individual needs. One of the most well-known programs is the Chartered Financial Analyst (CFA), which consists of three separate levels of certification and generally applies to people who work in corporate finance, risk management, and other economic disciplines. In the areas of personal finance and investment advising, professionals may obtain the title of Certified Financial Planner (CFP) or Chartered Financial Consultant (ChFC). Finally, in the field of accounting, the Certified Public Accountant (CPA) designation is one of the most well known.
The CFA designation is awarded at levels one, two, or three, and applicants are required to complete each level in sequence, each with increasing prerequisites for educational level and professional experience. Although the CFA title is a professional designation, many students complete one or more of the levels as preparation for entering a higher degree program. In general, CFAs work for corporations and are not involved in personal finance, so those looking to retain the services of a financial adviser may not find this financial certification particularly helpful. Rather, these professionals may work as quantitative analysts, risk managers, or hedge fund managers.
Some financial certifications, such as CFP and ChFC, are intended specifically for personal financial and investment advisers. The CFP designation includes educational programs, testing, and ongoing coursework and also requires applicants to have a certain combination of education and professional experience. The ChFC does not incorporate any exams, but does include ongoing requirements for professional education. Although neither of these financial certifications is a guarantee that an individual is a qualified and competent professional, they can serve as a good guideline for someone seeking this type of financial service.
Many accountants obtain a CPA, which is a licensing examination administered at the state level, with uniform requirements and guidelines. Like the other financial certifications, applicants must have obtained a certain level of education and experience in the field of accounting in order to qualify for the test. CPAs have particular knowledge of public reporting guidelines for corporations, which may or may not be helpful to all people seeking to hire an accountant.
All institutions granting financial certifications have specific requirements. They may expect applicants to have a specific level of education and a certain number of years of professional experience. Some programs include testing on a one-time or periodic basis, while others require people holding the certification to pay annual dues or complete ongoing coursework. Some of the financial certifications, such as CPA, are granted by government institutions, while others are given by private professional organizations. Many of the programs require designees to subscribe to a code of ethics, particularly in financial advising and investment fields.
Accountants often have a CPA certification.

The Association of Chartered Certified Accountants (ACCA) diploma for International Financial Reporting Standards (IFRS) is more like a certification process.