What Are the Different Types of Executive Degree Programs?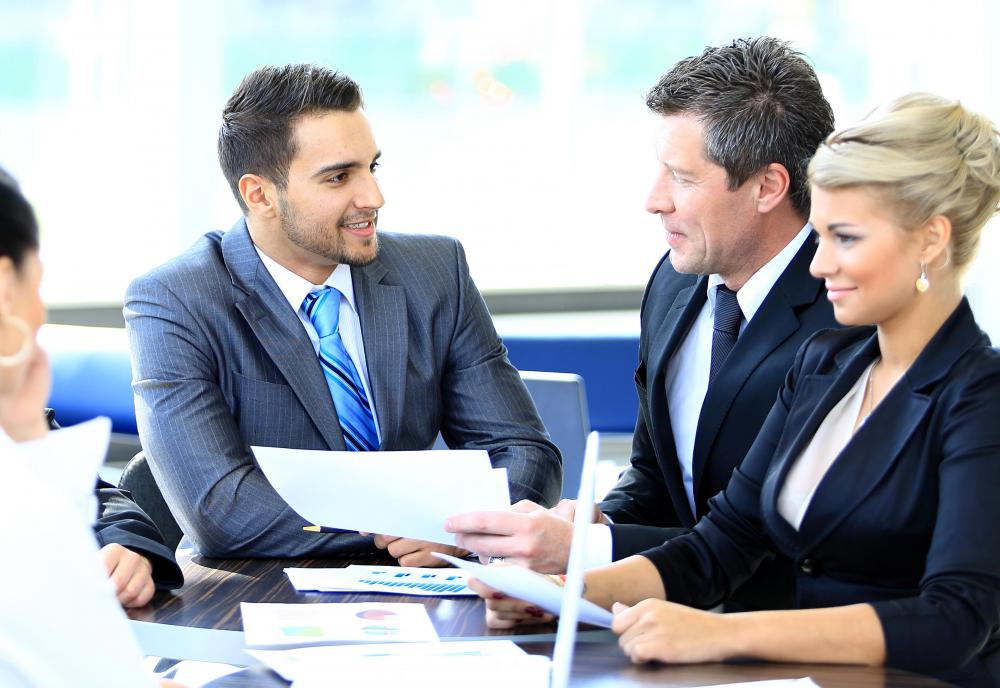 Executive degree programs offer tailored business school education to executives with more than five years of professional business experience. The different types of executive degree programs that are available include traditional in-person and online programs at both the master's and doctorate levels. These programs are offered by business schools around the world.
The most common graduate business school degree for people who plan to work in the corporate arena is the Master's of Business Administration (MBA). MBA programs are typically structured for people who are at the beginning of their careers and not too far removed from a stint in college. Many programs are structured with the expectation that students will attend class full time during the day.
Launching a career is not the only time when advanced business studies can be useful. Some executives without an MBA figure that the credential can add an additional aura of expertise to their work. Employers may require an experienced executive to obtain the credential as a prerequisite to a promotion. Formal business education can bring an established executive up to speed with the latest developments in the industry or help him brush up on core concepts. Graduate business schools designed the Executive Master's of Business Administration (EMBA) to meet these needs.
Executive degree programs tend to come in two different formats. The traditional EMBA requires students to attend classes on campus, but classes are scheduled during the evenings and weekends so students can continue to work full time during the day. This type of format also consolidates the program schedule to accommodate the working professional by maximizing the number of class hours delivered per day. A student who attends class on Saturday, for example, will take eight or nine hours of classes, rather than just a single class for the day.
The other format for executive degree programs is available online. An online EMBA program enables students to take classes over the Internet. Working executives attend classes virtually, and most of the interaction with professors and fellow students occurs though Internet communication programs. This is the most flexible format because executives can take classes in real time while sitting at their desks or view an archived version of the class at a more convenient time.
Another way to distinguish executive degree programs is by degree level. The EMBA is the most common degree, but some schools also offer a business doctorate program called an Executive Doctor of Management (EDM). Most schools that offer this degree require a candidate to have an MBA or EMBA before applying.
By: FotolEdhar

The most common graduate degree program for people who plan to work in the corporate arena is the Master's of Business Administration.