What Are the Different Types of Environmental Engineering Internships?
Environmental engineering internships can include opportunities with universities, private companies and government agencies all over the world. This is a very broad field, and interns might come from a variety of backgrounds, although most are students at some stage of their education. People who have an interest in internships can request a list from a department office to get more information about available internships and the qualifications expected from interns who want to participate.
Internships can be broadly divided into paid and unpaid categories. Unpaid environmental engineering internships might include benefits to assist interns, such as housing or food allowances, an important consideration for students who might feel like they cannot afford unpaid positions. Some internships require a certain level of education and might be restricted to upperclassmen or graduate students who have substantial educational experience. Other environmental engineering internships offer opportunities to students who have less experience and training, such as high school students who want to learn more to decide whether environmental engineering is right for them.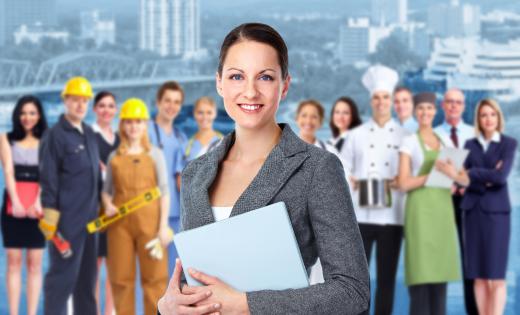 Summer internships provide several intense months of experience and might be in an office or field setting. These internships can allow an opportunity for more hands-on work because interns have an opportunity to develop skills over the course of the program and might be granted more autonomy on projects as they demonstrate their skills. Long-term internships might take students for several hours a week to fit their internship in with their education, and shorter internships take place over breaks or scheduled times off and are more intensive for a short period of time.
Some environmental engineering internships provide an opportunity to travel, participate in experiments and build projects. They also can offer networking opportunities with experts in the field. These internships might offer chances for professional advancement through networking and the ability to train with noted engineers. A prestigious internship can be a valuable entry on a curriculum vitae or a graduate school application.
People who are not students might be able to access some environmental engineering internships. Programs sometimes offer opportunities to people who have an interest in changing careers or developing skills that they can apply to their work in another field. These internships tend to be fewer in number and might come with limitations and requirements. Assistance in the form of grants and other funding also tends to be less available for such internships, because most assistance is geared toward students who need help supporting themselves through an internship.
AS FEATURED ON:
AS FEATURED ON:






By: Kurhan

Your interest in environmental education can be pursued with an internship at a local business trying to project a more environmentally-friendly attitude.