What Are the Different Types of Cosmetic Surgery Centers?
There are three main types of cosmetic surgery centers which include inpatient surgery centers, outpatient surgery care centers and full-service hospitals. Many cosmetic surgery centers also handle plastic surgery as well, however, there are several cosmetic surgery centers that do not do plastic surgery. The two types of surgery are commonly mistaken for one another, but are different.
Independent outpatient surgery centers commonly handle routine cosmetic surgeries that do not require an overnight stay at the the center or hospital. The surgeries are performed on low-risk candidates, and the setting is more a of a clinic-type atmosphere. These various surgeries can last anywhere from a few minutes to eight hours. Laser skin procedures and Botox® injections can take a few minutes, while tummy tucks and augmentations may take up to eight hours. Inpatient care centers generally require a specific type of licensing from the state or regional medical board in order to operate as an inpatient surgical center or hospital, whereas there are less standards for day surgery centers to adhere to.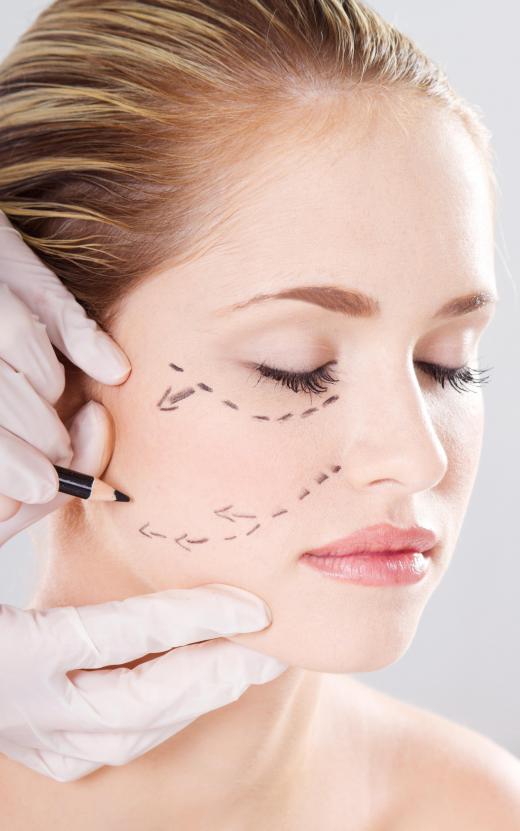 Inpatient cosmetic surgery centers can handle both inpatient and outpatient services. Most cosmetic surgery procedures are outpatient surgeries, however, some patients choose to stay overnight or for a couple of days after their surgery. This can be for reasons of having a caretaker around the clock. Some patients may also be referred to a nursing home for after surgery care if the surgery center does not have overnight facilities. Sometimes plastic surgery can be performed in cosmetic surgery centers and require overnight stays for monitoring because some plastic surgeries can be more in depth.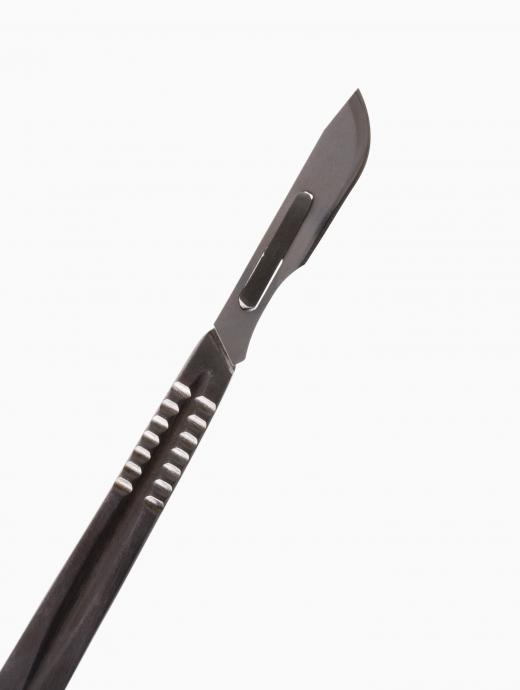 Patients can also receive cosmetic surgery in a hospital. This can be reassuring, because if there are any unexpected problems that arise, a full hospital staff is available for care. Occasionally, high-risk patients are treated in a hospital, because there are many types of monitoring that a hospital facility can offer. Burn victims can also be treated in a hospital setting if they are receiving other types of treatment in addition to cosmetic surgery.
Relatively simple procedures that typically do not require inpatient care can include collagen injections, dermabrasion, liposuction and breast augmentation. Some procedures that may require inpatient services are full facial reconstruction, gastric bypass, and jaw implants. Unless a person has other health problems, it is rare to require inpatient care for most cosmetic surgery procedures. This is why most surgery centers of this type are outpatient service surgical centers.
AS FEATURED ON:
AS FEATURED ON:






By: michaeljung

The main objective of cosmetic surgery is to enhance the physical appearance of the patient.

By: iofoto

Cosmetic surgeries are often performed with a scalpel.

By: Gina Sanders

Cosmetic surgeons have at least one consultation with each patient before they actually perform surgery.

By: Gennadiy Poznyakov

Whether or not a patient will have to remain at the hospital after cosmetic surgery is determined, in part, by the type of the procedure performed.

By: Andres Rodriguez

Botox® injections only take a few minutes to do.

By: mkrberlin

Laser skin procedures often do not take very long to perform.