Miscellaneous
Fact Checked
What Are the Different Types of College Summer Programs for High School Students?
A variety of college summer programs for high school students can be found in many areas. These programs usually are designed with a specific purpose in mind, which varies from program to program. Some types include pre-college preparatory programs, academic programs, and enrichment programs. Many students take advantage of several of these programs while in high school to help them achieve a better college experience and broader knowledge on a variety of subjects.
Pre-college preparatory programs are perhaps some of the most popular college summer programs for high school students. These programs might allow students to visit a college, live in a dorm, take a few classes, and experience the college. Students might use these programs as an opportunity to determine whether a school is right for them based on geographic location, their chosen major, the size of the student body, and other factors. Some students begin these summer programs at the beginning of their high school career so that they will be prepared to make an informed decision when the time comes.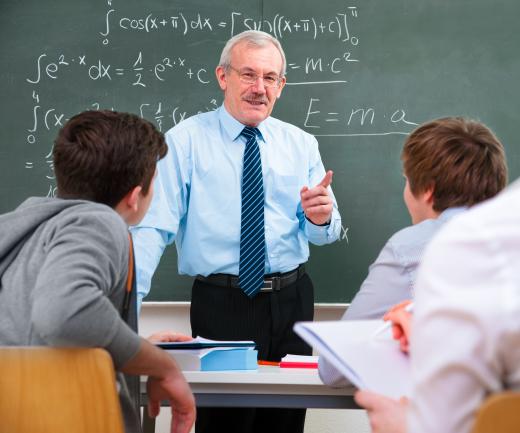 These programs might also be used to familiarize an incoming student with the various workings of the college that he or she will begin attending. The student might be taught skills that are appropriate for a college setting, such as study skills, reading speed and comprehension, leadership skills, and interpersonal skills. In addition, he or she might be trained to handle real-life situations that could arise in a college environment. These programs are designed to help ensure success for the student.
College summer programs that focus on academics are popular with many high school students. If a student immensely enjoys a certain subject, he or she might decide to attend a summer program based on that subject to acquire increased knowledge, have use of specialized equipment, or move ahead in his or her studies. Dual high school and college credit might be gained from attending some of these programs. Some programs might be day camps, and others allow students to live in dormitories on the campus.
Enrichment programs are another type of college summer programs for high school students, ans they provide students with the opportunity to spend time engaging in activities they enjoy. These programs might focus on travel, academics, sports, or other interests that a student might have. Many times, colleges that have strong programs in certain areas will host summer programs designed around those programs. Students often enjoy the ability to learn more about their interests as they gain specialized knowledge and experience.
AS FEATURED ON:
AS FEATURED ON:






By: Alexander Raths

High schools may offer math refresher classes over the summer.

By: jolopes

Some college summer programs allow high school students to live on campus in order to prepare for college life.